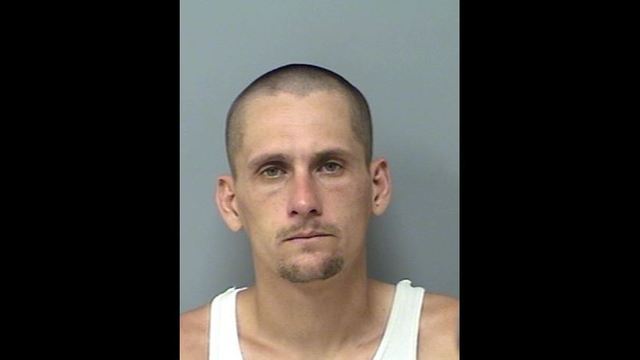 ST. AUGUSTINE, Fla. – Call him the 'Beef Bandit.'
A 33-year-old St. Johns County man was arrested after running out of a Publix on Tuesday. He was charged with walking out with $246 of steaks.
According to SJCO, Adam Barber entered the Publix at Mission Trace off State Route 16 around 7 p.m. In the police report, Barber proceeded "made a direct path toward the meat department and selected several steaks before exiting the store."
Barber is in jail on $1,500 bond.
"I don't understand why they would want to do that, I don't know why you would need $200 worth of steak in the first place," said local Morgan Miller.
Employees saw Barber leave the store without paying, and when confronted, Barber tried to get away in a vehicle, which was occupied by two other men. Publix employees blocked the vehicle, and Barber then threw the steaks on the ground and ran into the woods. Barber, wearing flip-flips, was seen running on Four Mile Road and was quickly apprehended.
The car's other occupants, Michael Mahoney and Wayne Manning, remained at the scene and told police that Barber was the one who had stolen the steaks. Barber was taken back to the scene, where Publix employee made a positive ID as the subject who had stolen the steaks.
The incident inside the store was recorded on video, which was turned over to the SJCO.
Source: actionnewsjax.com