When a Florida man's cocaine disappeared from his car, he made a phone call.
To the police.
Soon after reporting the theft, David Blackmon was arrested.
Blackmon, 35, of Fort Walton Beach, called deputies Sunday morning to report that someone had stolen a bag of cocaine and some cash from his car, according to a statement from the Okaloosa County Sheriff's office. He told a deputy who responded that he was a drug dealer and that someone had broken into his vehicle while it was parked, taking about $50 and a quarter ounce of cocaine.
But the deputy saw some cocaine still lingering on the center console next to a crack rock, the statement said, as well as a crack pipe on the car floor near the driver's seat.
Blackmon was then arrested and charged with resisting an officer without violence, possessing drug paraphernalia and possessing cocaine, a felony charge.
He was booked into Okaloosa County Corrections Sunday afternoon pending $4,000 bail and later released, jail records showed.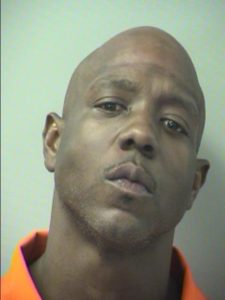 Source: miamiherald.com