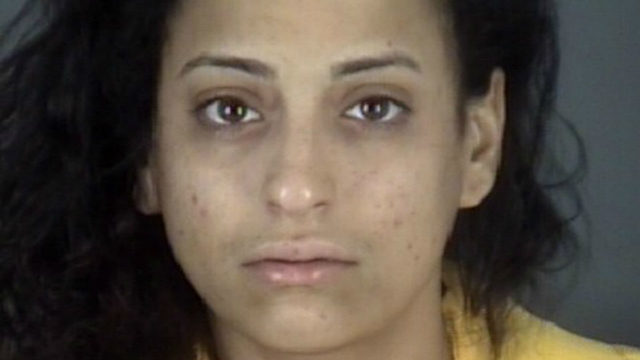 Zephyrhills (WTFF) – A pregnant Pasco County woman was arrested for stabbing her boyfriend after he looked at another woman on his roommate's phone.
According to an arrest report collected and sensationalized by Fox 13, the roommate showed the boyfriend a picture of a woman he wanted to date.
The girlfriend, 25-year-old Julitza Emily Gonzalez, was in the room with them, and an argument broke out between the couple.
The roommate ran off when the two lovebirds shouting at each other.
He reportedly heard someone rummaging through the kitchen drawers.
Soon after, the boyfriend burst into the roommate's room bleeding from his stomach.
"That ***** stabbed me!" he cried as the roommate applied pressure to the wound with a shirt. The roommate dialed 911.
The Florida woman walked into the room while they were waiting for paramedics.
"Why would you look at that girl on the phone?" she asked.
Deputies found a 5-inch steak knife with blood on it.
She told the cops that "he must have fallen on the blade," but surgeons at Lakeland Regional Medical Center said the stab wound was not consistent with an accident.

The girlfriend was arrested and charged with aggravated battery with a deadly weapon.