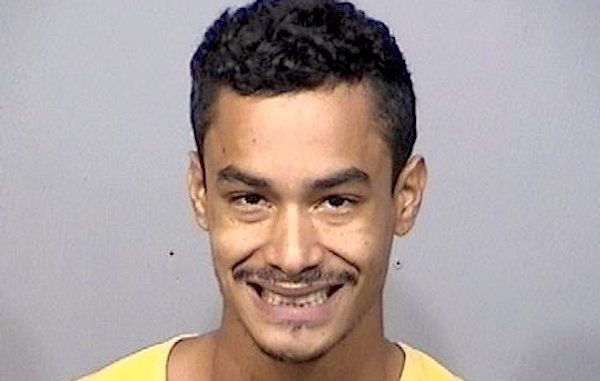 PALM BAY, Florida – On Saturday, a West Melbourne Police officer called the Palm Bay Police Department after receiving a text message from someone in their jurisdiction wanting to sell them marijuana.
The text message read "Hey Jen lmk rf u need any trees" from the Palm Bay resident with an emoji sign that appeared to be a marijuana leaf. The individual didn't know he was sending the text messages to a police officer.
The officer agreed to meet with the subject for him to sell marijuana to the police department. In addition, the individual asked the officer to bring a scale.
As the messages went back and forth, they set up the sale of marijuana for the sum of $50 in the 100 block of Cutlass Street NE in Palm Bay. The individual described himself and said he would be walking his dog.
As police drove onto Cutlass, they observed a man, identified as 20-year-old Hasan Burke, on a skateboard walking a dog.
Officers detected a strong odor of marijuana emitting from Burke.
"It should be noted that Burke was the only person walking on the block during this time," the officer said.
Palm Bay police conducted a pat down on Burke and found a plastic bag that tested positive for marijuana. The total amount weighed 16 grams.
During the search, Burke was carrying a red iPhone that rang when the officer called the number to buy the marijuana.
Burke was arrested and transported to the Brevard County Jail where he was charged with Marijuana Possession, Drug Paraphernalia, and Marijuana Possession With Intent To Sell.
Source: