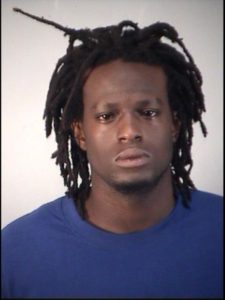 Fruitland Park (WTFF) – A Florida man was allegedly found with meth and weed during a traffic stop.
The arresting officer states that an SUV pulled into the Rodeway Inn, a "down-to-earth budget hotel" with predominately 1-star ratings on Google Maps.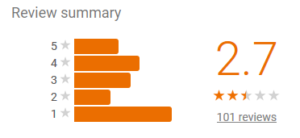 A white male "reached into the vehicle" on the passenger side, and then left in a truck, according to the arrest affidavit. The SUV pulled back out onto West North Blvd. (441), but "did not stop when entering the flow of traffic." This happened in the middle of the night, early Friday morning around 0034 Hours, when traffic in this town is basically non-existent.
The female driver was pulled over and given a written warning for her failure to yield at a sidewalk. Then another officer with a K9 arrived.
Passenger and Native Floridian Tylan was honest and told the sheriffs that "the dog is gonna hit," because "we smoked in here earlier" and "there is shake on the floor."
The K9's nose was alerted, and the driver was told to step out of the vehicle. She said that she did not know of any narcotics in the vehicle.
One of the officers told Tylan to exit the vehicle.
"What for?" he asked. He was told again to step out, which he did while he "attempted to place his hands in his pockets."
He tried to walk away while saying "you're not gonna search me." He was then handcuffed and searched.

They found approximately one gram of meth in his pocket, and also a few burnt up joints weighing half a gram. The driver was released on scene.
Tylan was arrested and reportedly stated that "he did not know they were in his pockets."
He was taken to the Lake County Jail and charged with possession of a controlled substance (meth), and possession of marijuana, less than 20 grams. Later on, a violation of probation trespassing charge was added. His bond remains at $3,000 for the two drug charges, but the violation of probation renders him ineligible for release.