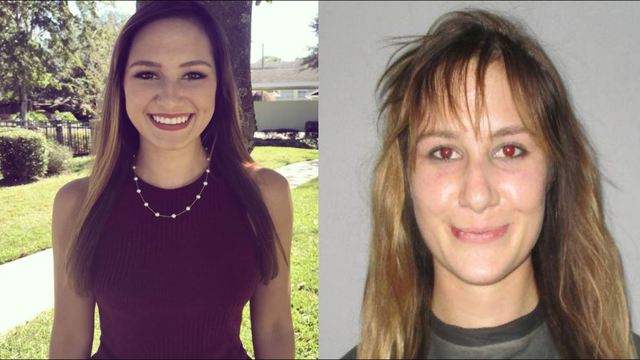 A Flagler County Woman got arrested after showing up at a wedding uninvited, pouring a drink on her boyfriend, and punching a woman in the face.

Shelby McDowell, 20, recounted her story to the police. Like all women who have maniacal smiles in their mugshots, it's a good one…
Her boyfriend Darby Johns was attending a wedding at the Hammock Beach Resorts in Palm Coast. Darby did not invite Shelby, but she showed up anyway.
While Shelby was meandering around the party to infiltrate the event, she spotted her object of passion, Darby.
The despicable dog was dancing with another woman.
Shelby, vexed and clutching her drink, felt a surge of something sinister arising within her… Florida Woman was about to take over.
She stood there watching the painful display of debauched deception, when the two dancers embraced in a kiss. That was the final straw.
Shelby ran over to them, threw her drink on Darby, and punched the other woman in the face.
Full of adrenaline, she ran to the bathroom to hide in a stall and calm her senses.
The punched woman became Florida Woman too (though a less remarkable version), and ran inside the bathroom to finish the fight.
Some of the bridesmaids saw what was going on and followed her inside to help her kick Shelby's ass. Dressed in their Sunday best, these women pulled her out of the stall by her feet and took turns punching her. That was her side of the story at least, but it sounds reasonable.
clickorlando.com reports that when the resort manager finally broke up the fight, Shelby was on top of the bitch who stole her man, gloriously punching her in the face. The others had already given up.
Darby told the cops that Shelby was not his girlfriend, and that he did not kiss the other woman.
The jilted lover was arrested for battery and taken to the Flagler County jail.