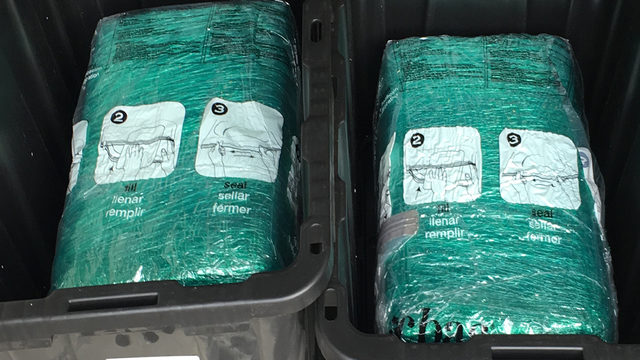 A couple in Orlando ordered some plastic garbage totes from Amazon, and when the shipment arrived it contained 65 pounds of marijuana inside.

"They were extremely heavy, heavier than you would think from ordering four empty bins," the customer told WFTV.
The herb package was shipped from Massachusetts.
The couple was afraid that the "rightful" owner would show up and take the goods, so instead of smoking it all or selling the $400,000* or so worth of pot, they gave it to the cops.
WFTF said the original package weighed 93.5 pounds. The confiscated marijuana weighed in at 65 pounds. So, the totes weighed 28.5 pounds? Hmmm…
In return, OPD gave them a $150 Amazon gift card, according to Local 10.
Honesty really pays.
*WTFF Estimate – math based on $100 quarters.