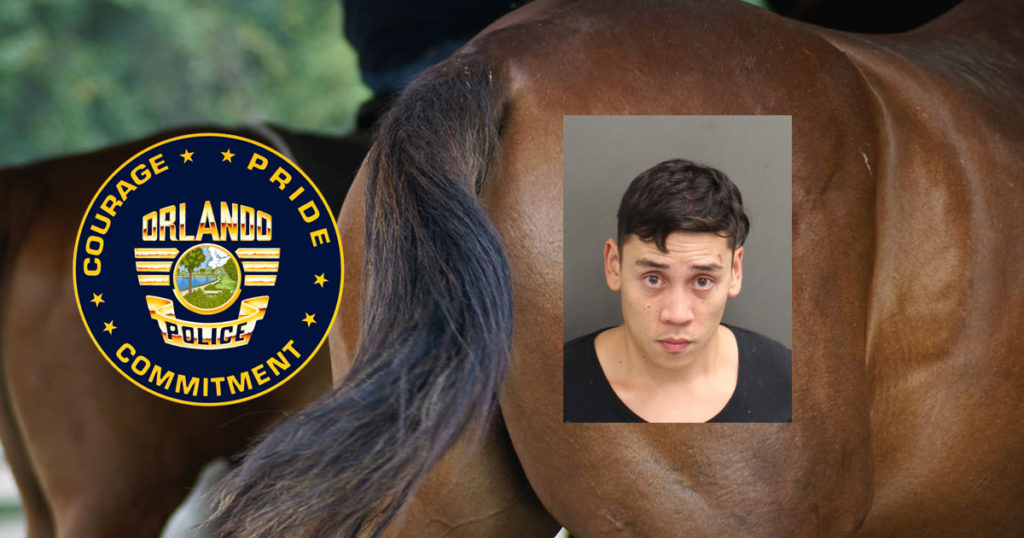 Casey Martin Waldner is a 29-year-old Florida Man who lives in Pace, a small town in the Panhandle near Pensacola. According to clickorlando.com, this particular Florida Man came from San Diego, California originally. Florida Man is rarely ever from Florida. Since California is basically the other Florida, we can expect his behavior to be equally shitty.
He's a North Floridian now. North Floridians hardly ever visit Orlando unless they're spending their life savings on a family Disney trip. Occasionally though, these creatures visit Church St. where all the nightclubs are, and things tend to go sour…
Casey was in downtown Orlando Saturday night engaging in the local Orlando hobbies of getting belligerently drunk and snorting coke. Since life in Florida is a miserable existence with no clear route of escape, he does what most of our people do and kills away what's left of his brain with reality-escaping substances. It sure beats his Panhandle home, where nightly entertainment usually involves cow-tipping and meth.
Feeling nice and numb, he marched sloppily down Orange Avenue near Washington Street. It was about 2:30 a.m. Sunday morning; the "witching hour" of drunken stupor, where most everyone feels confident regardless of their worthlessness.

He spotted a police officer riding a horse. His surging confidence and lack of brain power merged into a barely cohesive thought…
"I'm gonna smack that horse's ass," said Florida Man's inner voice. At the time, it seemed like a great idea.
He came up behind the 13-year-old horse Izzy, and gave her a good slap on her rump, according to orlandosentinel.com.
The five-year Veteran police horse spun around and neighed at him.
He bumbled off, mischievously giggling at his predictable feat, probably thinking that he's the first Florida Man in history to think of such a clever and funny idea.
The officer tried to speak with him, but he was already running away.
Another cop spotted him trying to get away and arrested him.
They confiscated his cocaine and took him to the Orange County Jail. He has since been released on a $1,250 bond.
The horse was fine, and did not require any veterinarian assistance.
---
At least he didn't take it far as this guy: