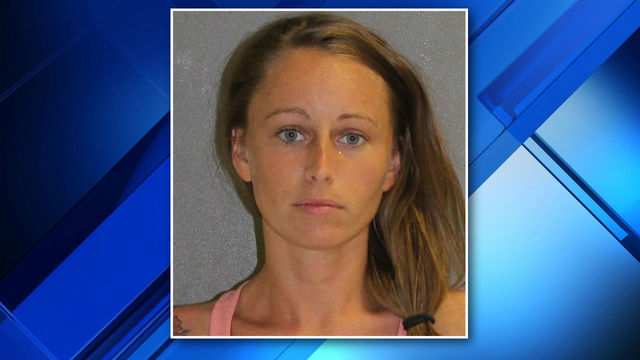 Hell hath no fury like a Florida Woman scorned…
Meet Brittany Bonin of Edgewater, FL. On Saturday afternoon she was sitting around getting drunk and was suddenly compelled to action by some combination of jealousy, hurt, and drunkenness, mixed with the most dangerous thing of all: obsessive love.

Bonin, no longer getting boned, and lamenting over her object of affection, stumbled to her car with drunken ferocity and raging intention…
She drove herself to the old familiar home on Pine Tree Drive where her ex-boyfriend Michael DeMalia lives. They had only been dating on and off for about 5 months.
It had been months since they had spoken, and she just decided to pop up and surprise him.
It was around 4:20 p.m., and he was bringing back some gifts for his 2-year-old daughter. While the door was open and he was delivering the gifts, Florida Woman ran inside to the living room and smashed his 60-gallon fish tank, according to news-journalonline.com
Michael was terrified and tried to call the cops. She jumped on him and knocked the phone out of his hands.
He was finally able to break free and escape, presumably with his daughter, though none of the articles mentioned that.
Brittany was left there, heart-broken, alone, having chased away the love of her life. What could she do to ameliorate this awful pain?
Burn it to the ground…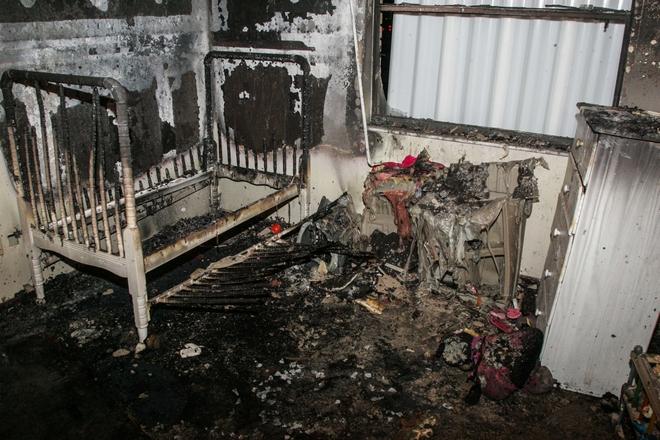 "Yes, that's it, I'll burn his house down!" she decided, as she meandered through his home and smashed the other fish tank.
She set fire to the house and drove off to find Michael. His predictability made it easy for her to find him. He must have ran away to his cop friend's house…
With vengeance running through her veins, she drove towards the home of Captain Cliff Williams to finish the job. She planned on stabbing him to death, and then to drive her car into an embankment to end her own miserable life. Many Florida drivers do the latter action accidentally all the time, so it can't be that hard.
She arrived, and found Michael's car outside.
She banged on the door and Captain Cliff eventually came outside. The crazed Florida Woman peeked inside and yelled victoriously:
"Your house is going to burn the fuck down!"
She ran back to her car to grab a knife and then charged at Michael, attempting to stab away all the emotional pain he caused her.
Captain Cliff jumped between the two of them, saving the day, and receiving the stab in his place. The knife entered his lower back.
Captain Cliff shot her a couple times and subdued her.
She survived.
clickorlando.com later reported that Captain Cliff had non-life-threatening injuries and was already released from the hospital.
The fishes, on the other hand, did not make it out alive. Michael found one of the dead fish strategically placed on the front porch when he returned home.
Brittany Bonin is being held at the Volusia County Branch Jail with no bail.
---
No word on if they plan on getting back together like these lovebirds:
Florida man doesn't believe wife tried to kill him by setting the bed on fire
Florida Man says he still loves the wife who tried to kill him in botched murder-suicide