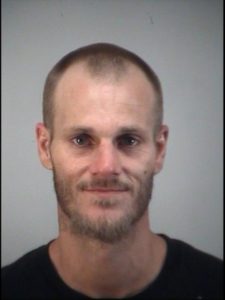 Eustis (WTFF) – A Florida man accused of stealing beer from a Dollar General told police that he doesn't drink it anyway and doesn't "even know why he stole it."
On Tuesday, March 27, around 5:30 pm, Jason Lee Powers went into the Dollar General at 31802 SR 44, according to the arrest affidavit.
He's a 31-year-old Florida Native with a history of charges including possession of methamphetamine, aggravated battery on a pregnant female, contempt of court, and more. A tattoo of a swastika inside a three leaf clover inside another swastika is featured on his side.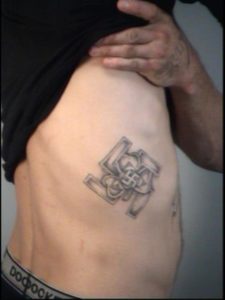 The Dollar General manager told Lake County sheriffs that Powers "walked down the cookie aisle to the coolers, and then picked up a twelve pack of Bud Lite."
Then he walked towards the exit, pulled a shopping cart out, and placed the beer on the bottom. He wheeled the buggy into another aisle and left it there.
Using his powers of charm, he walked back over to the checkout lane and made casual conversation with the cashier. Florida Man is capable of mimicking human speech, a talent often exploited for manipulation and deceit.
The cashier asked a customer to check out the cart, feeling that it was suspicious. "At that time, Mr. Powers grabbed the buggy and pushed it out the door."
The beer was worth $14.02. He was later arrested and charged with Larceny Petit Theft 2nd Degree 2nd Offense. He bonded out for $1,000 that same day.
During an interview with the sheriff, Powers admitted to taking the beer, but stated "he didn't even know why he stole it because he don't drink it."