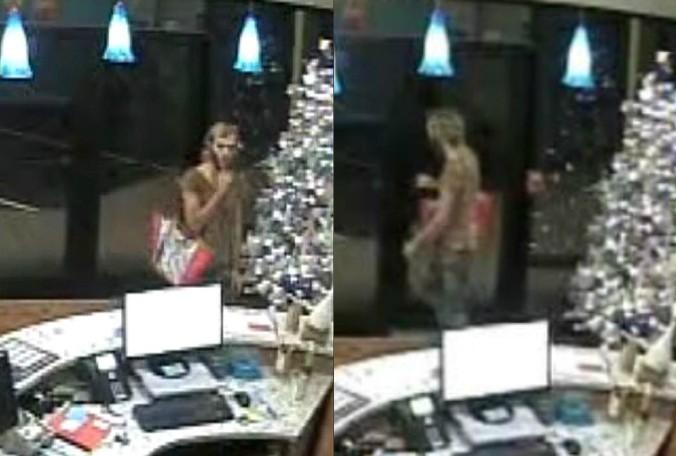 Brevard County (WTFF) – A man who allegedly smashed the window of a veterinarian clinic with a hammer, scaring the workers and animals inside, is still on the loose.
Nina Scharge was working the front desk at Aloha Pet and Bird Hospital at about 7 p.m. Tuesday night, when suddenly Florida Man appeared.
He tried to get through a locked door to play with the kittens in their play area. Frustrated with not being able to reach them, he returned 10 minutes later with a hammer.
"It sounded like a car hit the building, because he had to hit it at least four times," Scharge described. "Then I realized what was happening and told everybody, "Lock the doors, just lock the doors!' "
Florida Man smashed away at the plate-glass window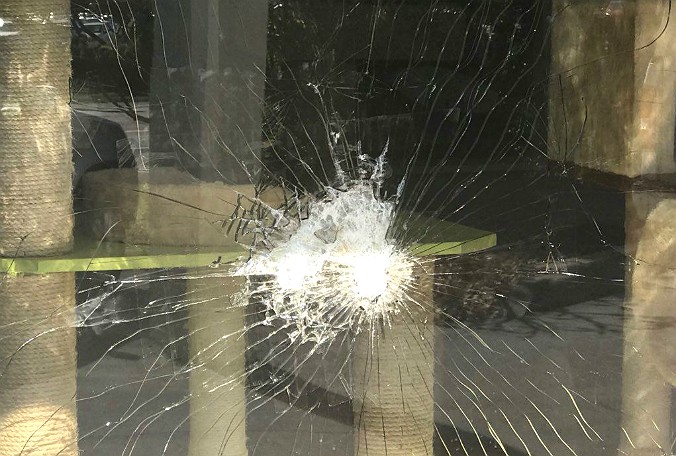 "I'm guessing his intention was not to get in, but to set them free," Scharge said.
Melbourne police call him "Sandflea Jesus," and this isn't the first time he's shown up doing precarious things, according to mynews13.com.
In early November he came to Aloha and stole a 4-year-old kitten by stuffing it in a bag and running off with it. The cat was found safe a week later.
Police also believe he was responsible for attacking a dog training group on Paradise Beach on Aug. 8.
When the cops find Florida Man, he will be charged with criminal mischief and shoplifting. If you can help expedite the process, call the Melbourne Police or Crimeline at 1-800-423-TIPS (8477).