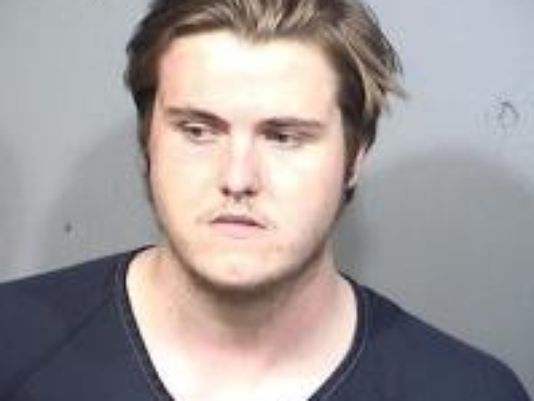 A Melbourne man was taken into custody early Sunday after police say he punched a Melbourne police officer in the side of the head.
Police arrived at Radnor Drive and Central Boulevard in Melbourne around 10:30 p.m. Saturday and saw 19-year-old Jacob Bortz running around, flailing and shouting a female's name in the street, according to reports. Bortz began walking toward the officer quickly, fists clenched and "sweating profusely."

"You don't know what I've been through. I am God," Bortz reportedly shouted to the officer.
The officer told Bortz to halt and threatened him with a Taser, but Bortz lunged at the officer, striking him on the left side of the head, according to reports. The officer shot Bortz with the Taser on his abdomen and right thigh.
Bortz sat down, but then began laughing while the charge still flowed, saying, "I like the pain," police reported.
He continued to refuse the officer's demands to lay down and put his hands behind his back. The officer attempted to tase Bortz again as he tried to stand up, but the device malfunctioned, so he tackled Bortz to the ground, police report. He was helped by other officers who had just arrived on scene to take Bortz into custody.
Bortz was charged with battery on a law enforcement officer, resisting an officer with violence and resisting an officer without violence.
Source: floridatoday.com