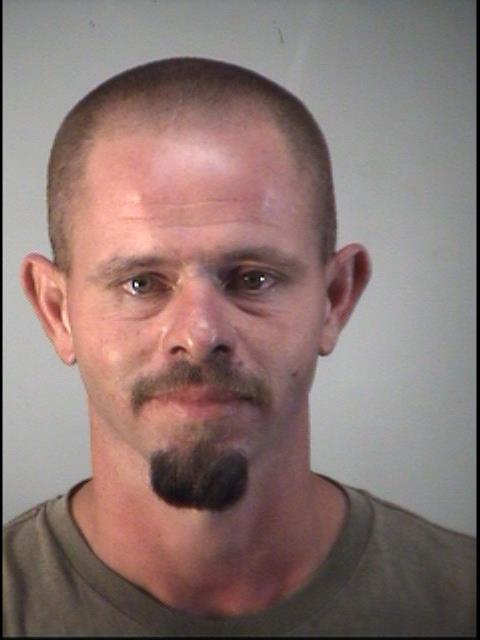 Clermont (WTFF) – A man was arrested after allegedly running inside his burning trailer and assaulting firefighters who were responding to the fire.
A  single wide mobile home on Green Swamp Road was engulfed in flames over the weekend. Very early Saturday morning, around 1:00 a.m., firefighters were responding to the call. The mobile home was "fifty percent engulfed" as crews worked to extinguish it.
The Battalion Chief found the 30-year-old homeowner Brian Lee Tillquist outside. He asked him how to secure the power to the home.
Instead of replying, the Leesburg, Florida born construction worker simply ran inside the burning, smoke-filled trailer. The arrest affidavit did not state why.
Crews were directed to remove him, but Brian refused to come out. This put a big pause on their ability to extinguish the fire.
Brian fought back against the crew as they attempted to remove him. He told the Battalion Chief to "get off him," so he took his hands off him.
Then Brian "took an aggressive posture" and said, "do you want to go" according to the arrest affidavit.
The Chief said no, trying to calm the feral Florida Man.
Brian then "lifted his shirt and pointed to a gun on his waist band," apparently implying that he was ready and able to stand his ground. Because this is Florida, no extra charges were added for that move.
The crew was able to disarm and restrain him until the sheriff's arrived.
He was arrested and charged with "Preventing or Obstructing Extinguisher of Fire" and "Simple Assault on Officer Firefighter EMT ETC." Later on, "Arson to a Dwelling" charges were added. His bond remains unfulfilled at $15,000.