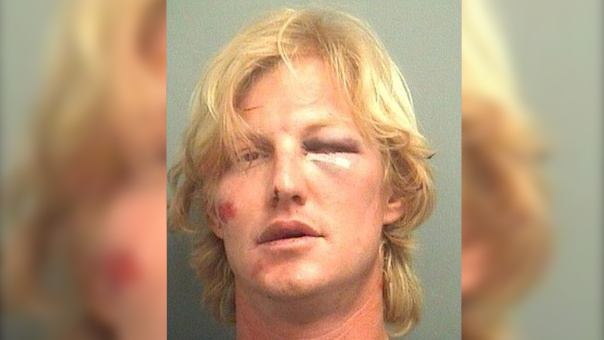 Wellington (WTFF) – A polo player was arrested after walking into a man's unlocked home, stripping naked, and climbing into the man's bed, according to Palm Beach County Sheriff's Office deputies.
29-year-old Jason Crowder was walking around drunk one Saturday and spotted a random home. He walked in, went upstairs to a bedroom and closed the door.
He looked endearingly at the empty bed and decided to strip all clothes off and crawl into it. He was feeling very comfy and dozed off. The homeowner found him and called 911.
When deputies showed up he refused many times to get out. They had to forcibly remove his naked body. Florida Man continued to flail his arms in defiant resistance, according to WPBF.
They finally pulled him out of the bed and arrested him.
Like most Florida Mans, his speech was slurred and he appeared to be drunk.
His charges are burglary and resisting arrest with violence.