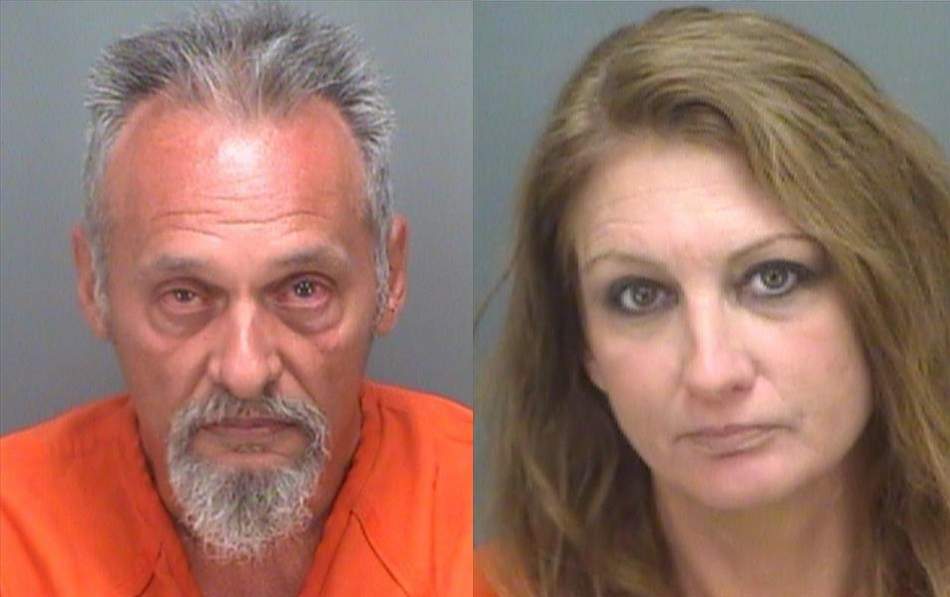 Clearwater Beach (WTFF) – A drunk Florida couple got married on the beach and started fighting each other after the wedding, reportedly.
Police responded to the fight and charged them both with domestic battery. Apparently they got into an argument.
Daniel Patrick Gillen, 61, and GeGee Riposta, 49, were arrested Sunday night in a Clearwater beach motel.
Both of them are from Davenport, a small city in Polk County.
"Both parties became intoxicated today and have been arguing throughout the day," reports the Tampa Bay Times.
The Florida Woman said the Florida Man "grabbed her by the neck and pushed her to the ground." The Florida Man said the Florida Woman attacked him and scratched his chest. He did have "scratch marks and injury to his torso area which was consistent with his statements," say police.