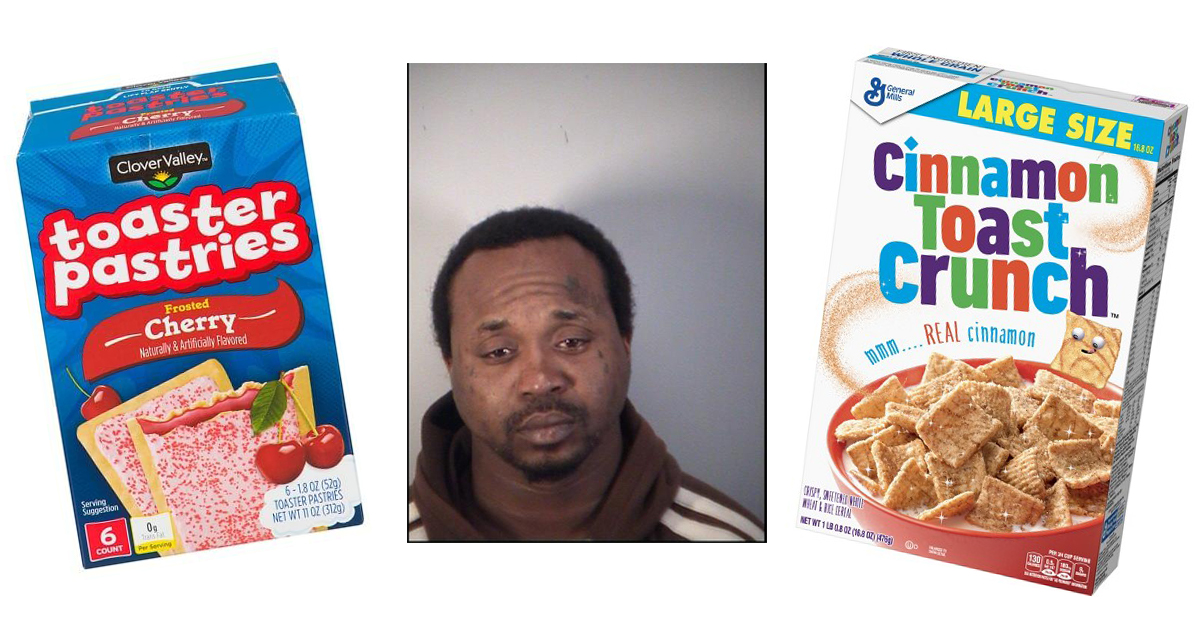 Mascotte (WTFF) – A hungry Florida man has been charged with a felony after allegedly stealing Pop Tarts and Cinnamon Toast Crunch from a Dollar General.
Around 10:00 on Tuesday night, an officer was called to the Dollar General at 441 East Myers Blvd. in reference to a theft.
According to the arrest affidavit, the store manager said she saw a man with a backpack stealing items from the food aisle.
About 20 minutes later, the officer found 33-year-old Timothy Kinsy sitting at 11 East Myers Blvd.
The officer "matched the suspect in the survalience (sic) video" and handcuffed the Florida Native.
Timothy said he was hungry.
A search of his bag revealed a box of "Cinnamon Toast Crunch" and "Clover Valley Cherry Poptarts."
Each item was valued at one dollar.
Timothy was taken to the Mascotte Police Station for booking and charged with a count of Petit Theft (3rd Conviction), a third degree felony (812.014-3c).
In jail in Tavares, his bond remains at $2,000.