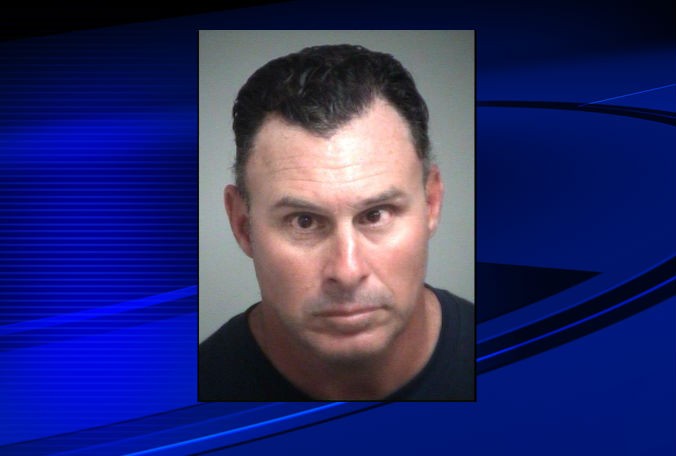 Brian Patrick Davis, 47, of Clermont, was arrested Saturday and charged with indecent exposure of sexual organs.
The incident happened at the Reed Nissan dealership on Hwy 50, just before 10 a.m.

According to the police report, Davis was watching pornography on his mobile phone while in the dealership's waiting area. Another customer in the waiting room told police he saw Davis pull his shirt over his lap area and touch himself while watching the video. The witness also said he recorded Davis and provided the video to police, the report states.
Davis told police he was aware that other people were in the waiting area but that he had no intention of anyone seeing him. He said it was "a sudden urge."
Police looked at the search history on Davis' phone and found several entries for the website Pornhub.
Davis was arrested and transported to the Lake County Jail.
As if masturbating in public wasn't scandalous enough, he also works for Disney.
He has been placed on unpaid leave pending the outcome of the charges.
Source: mynews13.com
Better get all your fapping urges satisifed before Ross Spano makes porn illegal:
Republican Ross Spano Proposes a Bill Declaring Porn a Public Health Crisis