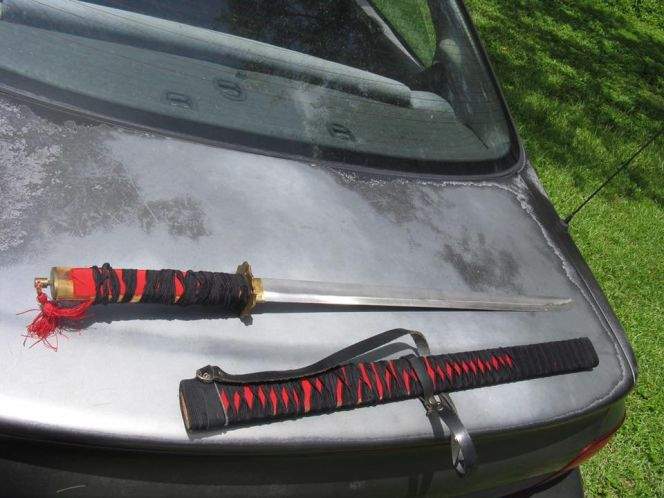 A Brooksville man is facing multiple charges after he threatened to kill a couple with a samurai sword during a road rage incident Tuesday afternoon, according to the Brooksville Police Department.
Daniel Franklin Seymour, 43, was booked in Hernando County Jail around 2 p.m. and is being on held on $24,500 bail.
Adrian Rivera, 20, and Julian Rivera, 21, told police they were driving southbound on N Broad Street, passing Howell Avenue behind Seymour when — without provocation — Seymour began "brake checking" them and was using obscene hand gestures out of his window while slowing down and speeding up.
The behavior continued until the road widened and they were able to pass him just after Lakeside Mobile Manor, police said.
But as the Riveras drove past Seymour, they told police he sped up and deliberately struck the right rear fender of their vehicle with his left front fender.
As they tried to pull over, Seymour then rammed his vehicle into the back of theirs, police said.
When both vehicles pulled over and the Riveras exited, police said Seymour jumped out of his vehicle and approached them in "an aggressive manner."
When he was told to back off, Seymour went back to his vehicle and pulled out a 25-inch samurai sword from the back seat and declared he was going to "kill them both," police said.
Seymour was arrested and transported to the Hernando County Jail without incident.
He faces charges of aggravated assault with a deadly weapon, aggravated battery with a deadly weapon and reckless driving, according to jail records.
Source: tbo.com