JACKSONVILLE BEACH, Fla. – Jaxon Social tried to cover up a health inspector's sign temporarily shutting the restaurant down, the Department of Business and Professional Regulation confirms.
The Jacksonville Beach restaurant has been shut down because of a roach infestation since July 18.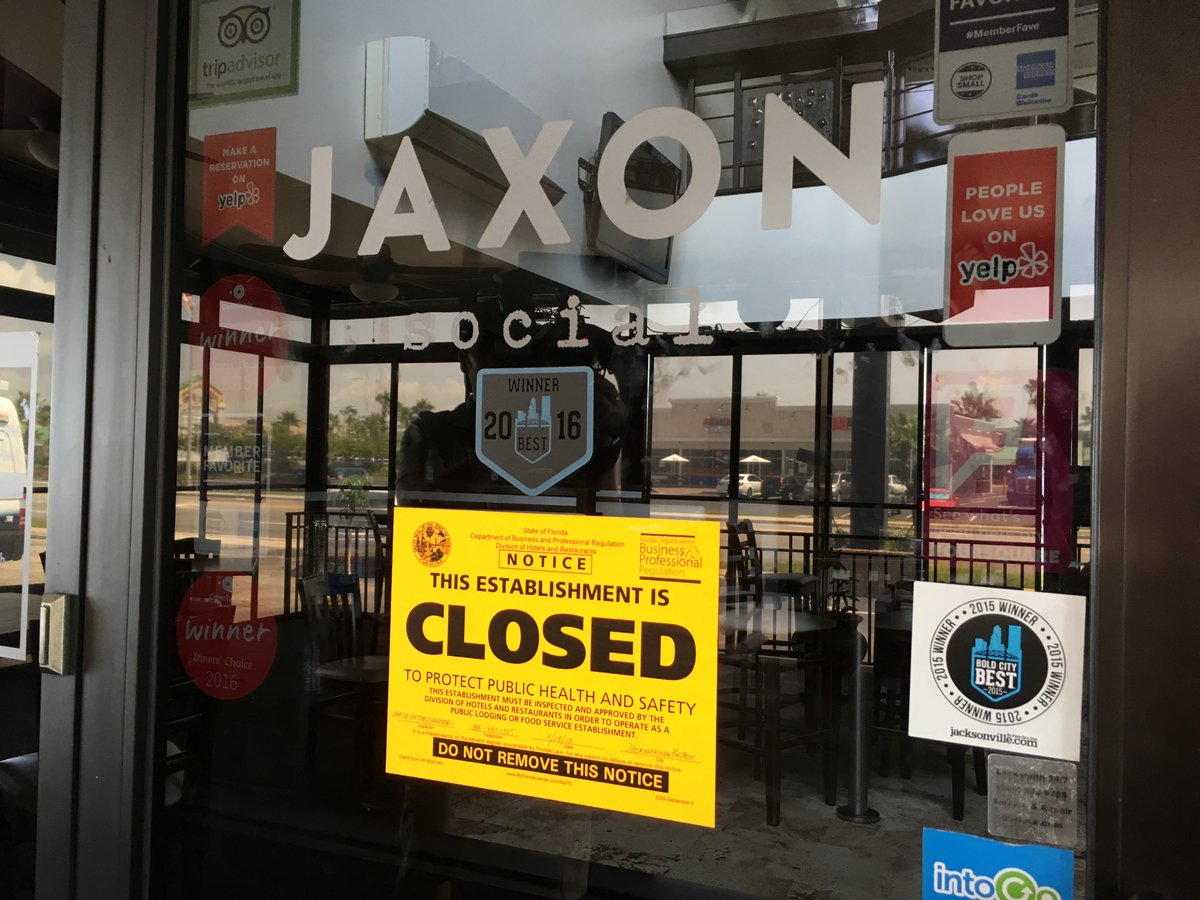 A former employee sent Action News Jax a photo showing a handwritten sign covering up the orange one left on the door by inspectors.
The handwritten sign said "Closed for technical difficulties."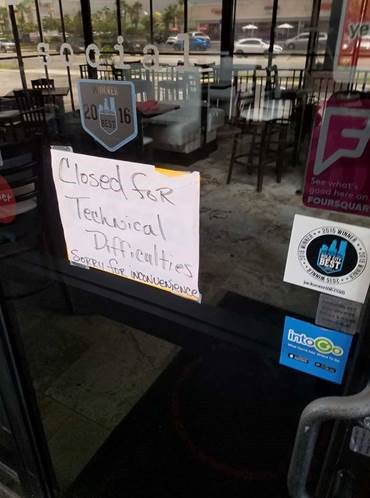 These Florida People were trying to be clever and cover up the sign, but… well… they're from Florida, so the plan backfired…
During a recent follow-up inspection at the establishment, a division inspector discovered the idiotic attempt to cover the original sign.
"The inspector applied a new sign to the door and explained the potential consequences of removing the sign to the operator. Since that time, the sign has been visible at each follow-up visit," DBPR Deputy Director of Communications Kathleen Keenan said in a statement.
Inspectors forced the restaurant to close on July 18 when they found 23 live roaches and 35 dead roaches in the kitchen.
"It's eat up with roaches,"
said former Jaxon Social cook Brian Lee.
It's been inspected seven times since then.
Wednesday's inspector found there were still too many live roaches to open back up.
Lee said:
"If you open one of the refrigerator doors and pop open the seal, they fall out like, it's like you've torn the corner off a bag of Skittles. It's disgusting."
Lee said the restaurant owes him and his wife money.
"He owes me two checks," said his wife, former server Lindsey Lee.
"We came up here last week, he slams the door in our face, tells us to leave," said Brian Lee.
Jaxon Social did not return Action News Jax's multiple phone calls or a Facebook message. No one came to the door when we showed up in person.
According to Department of State records, the restaurant is licensed as KC Crave, LLC.
Its registered agent, RezLegal, LLC has not returned Action News Jax's call.
Source: Action News Jax