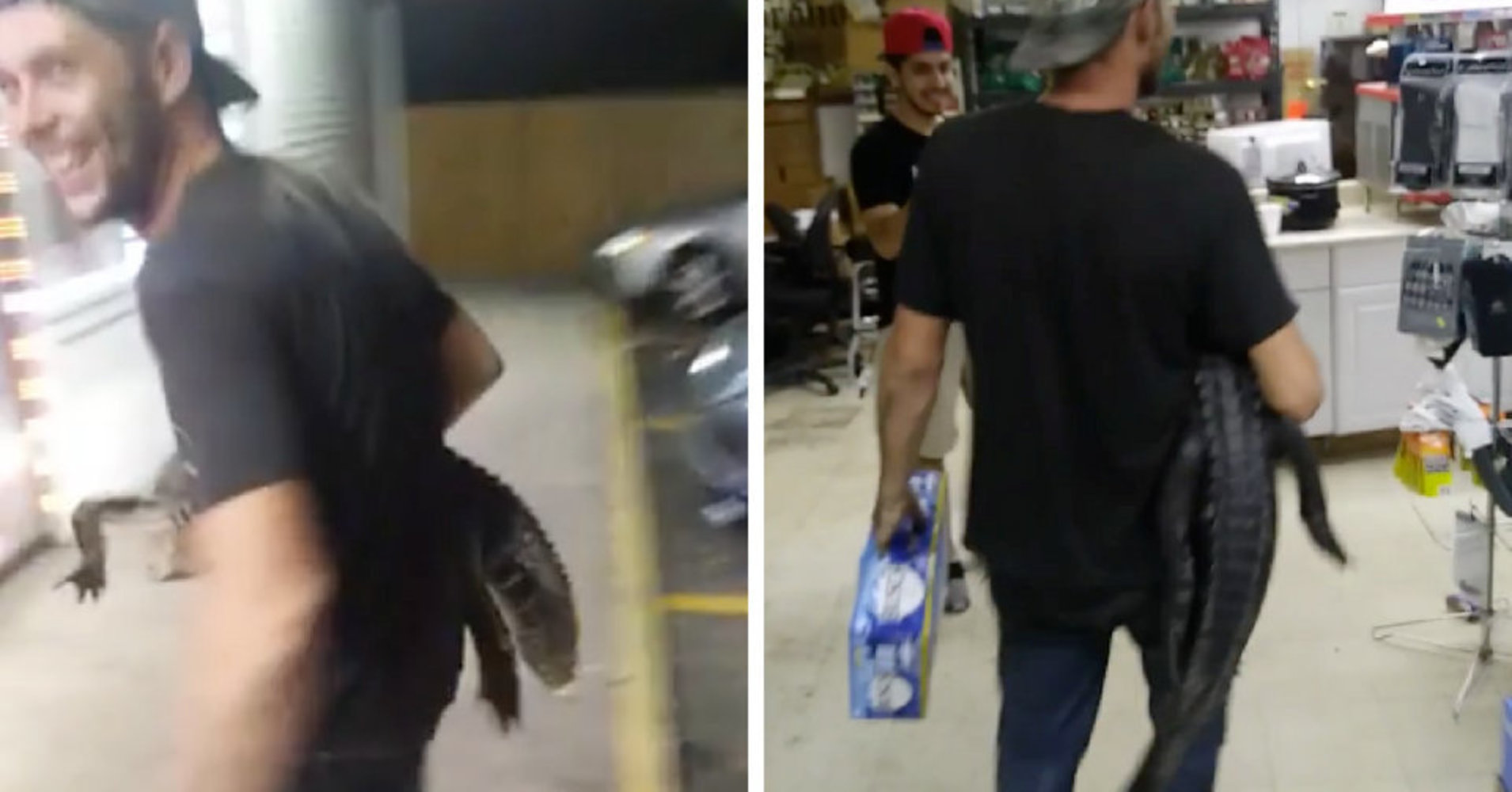 Jacksonville (WTFF) – A Florida man carried a gator tucked under his arm while going on a beer run.
28-year-old Robert Timothy Barr was later arrested, along with 23-year-old Kevin Scott Keene. They're both being charged with illegal possession of an alligator, illegal exhibition of dangerous wildlife and cruelty to animals, reports WJXT4.
Timothy was seen in a viral Facebook post carrying the baby gator around while shopping for beer.
The baby gator was only 4 to 5 feet long and had his mouth duct-taped shut, reports WTLV.
Barr later told news station WJAX-CBS 47, "This store sells some good liquor and I drank a lot of it that night."
He also said he had "no clue" how the alligator got there. he just pulled up to the store and it happened to be in the back of his truck. (Huffington Post)
Action News Jax interviewed him:
He later released the gator into a creek near the store.
"I definitely regret it," he said. "It was stupid."
The FWC is working to find a third person involved. He was seen on video stepping on the poor creature, which is not cool to any real Floridian.