SIGN THE PETITION TO INDICT HIM FOR ANIMAL ABUSE
Authorities in Florida are investigating after footage emerges of a man laughing as he pumps bullet after bullet into a bleeding endangered animal. The bullets pierce the gills, and he is seen laughing as the shark dies a very slow and agonizing death.
The shooter in the video is wearing the same red "Make America Great Again" hat and long-sleeve gray shirt as photos posted on MTV's Facebook page of Alex Kompothecras, posing with what appears to be a dead hammerhead shark.
According to the FWC: "The use of powerheads, explosives, chemicals or the discharge of firearms to kill or harvest marine life is prohibited in state waters."
Russ Rector, an animal activist who said he was given the video by the person who recorded it, was told that it happened in the waters off Siesta Key near Sarasota. "He was enjoying it," Rector said of the shooter.
Rector said he believes the same crew was responsible for dragging a shark behind a speeding boat. The internet believes that Alex is the one filming.
Basic news stations won't release his details. The internet already knows who it is. He even posted this incriminating picture on his instagram (later removing it because of all the controversy).
He's Alex Kompothecras, a star of 'Siesta Key' which is a new MTV reality show like 'Jersey Shore' but only in Florida. His dad is the producer, and came up with the whole idea. Apparently he got bored of his whole 1 800 Ask Gary business, and wanted to branch into crappy television.
Here's an Instagram photo from Alex's account alex_kompo: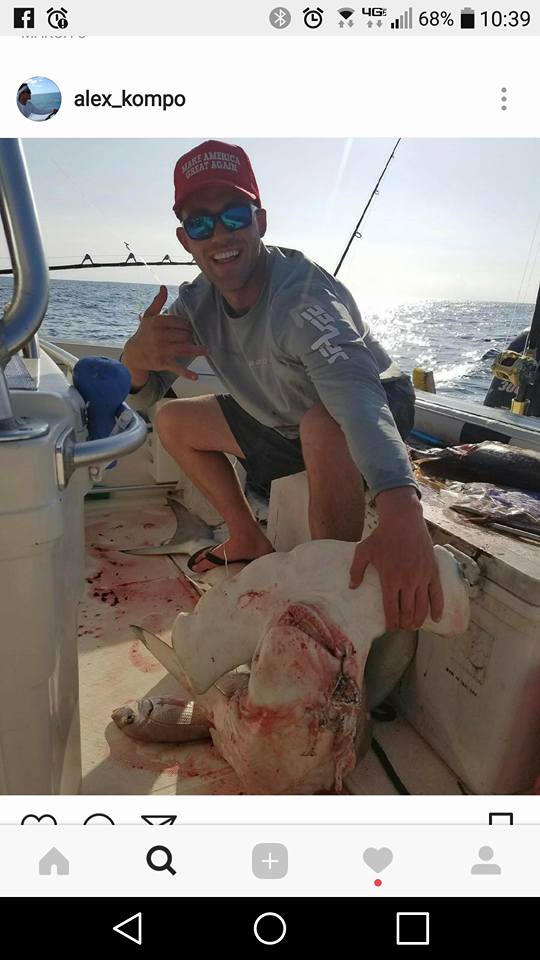 Several sources have saved a screenshot, he has since deleted the image: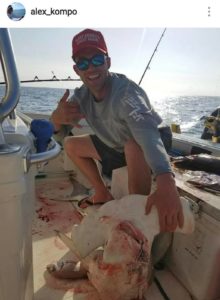 Both videos are being investigated by the Florida Fish and Wildlife Conservation Commission.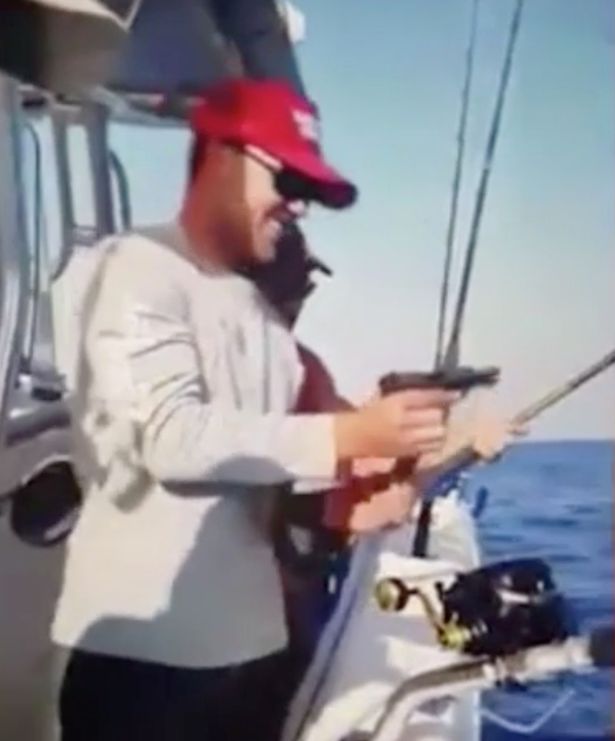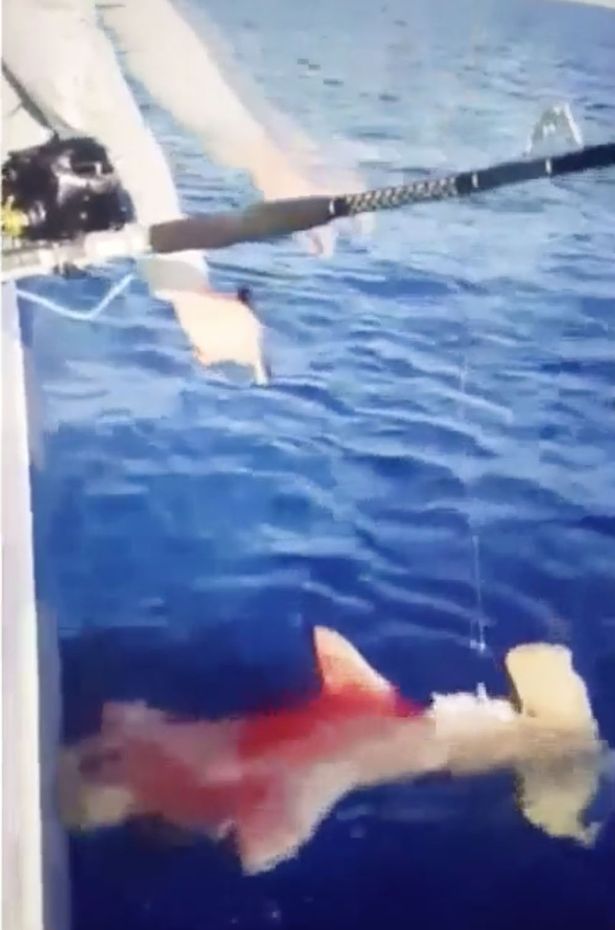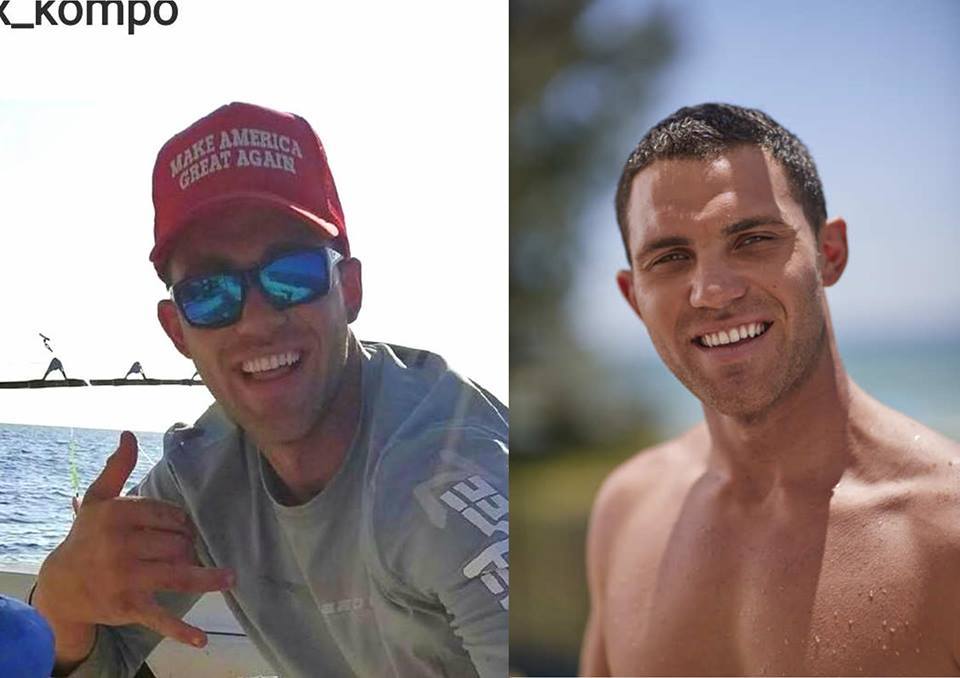 Sign this petition to have MTV's reality show Siesta Key shut down
Boycott these businesses that sponsor the show
Hit them in the only place they care about: their money…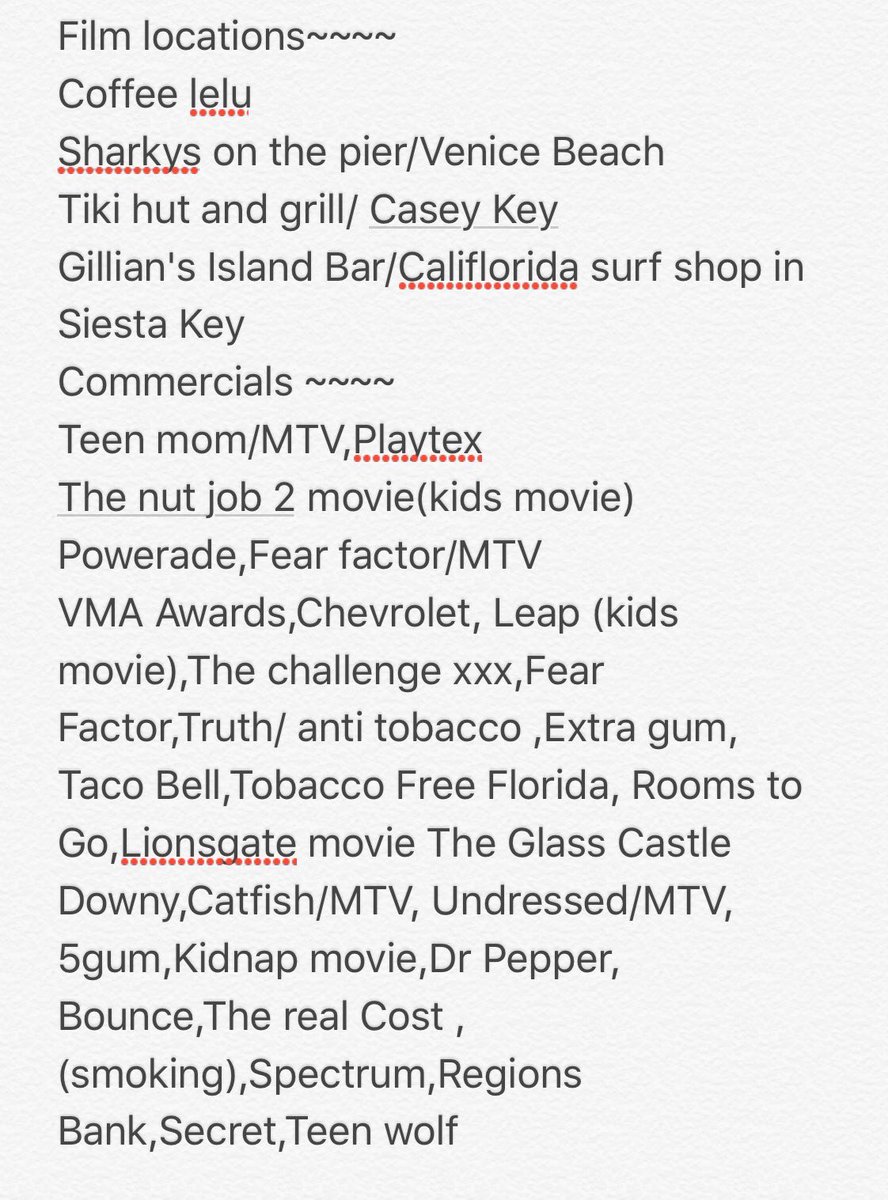 Follow this FB page to keep updated: