Here's a great photo posted by the Volusia County Sheriff's Office.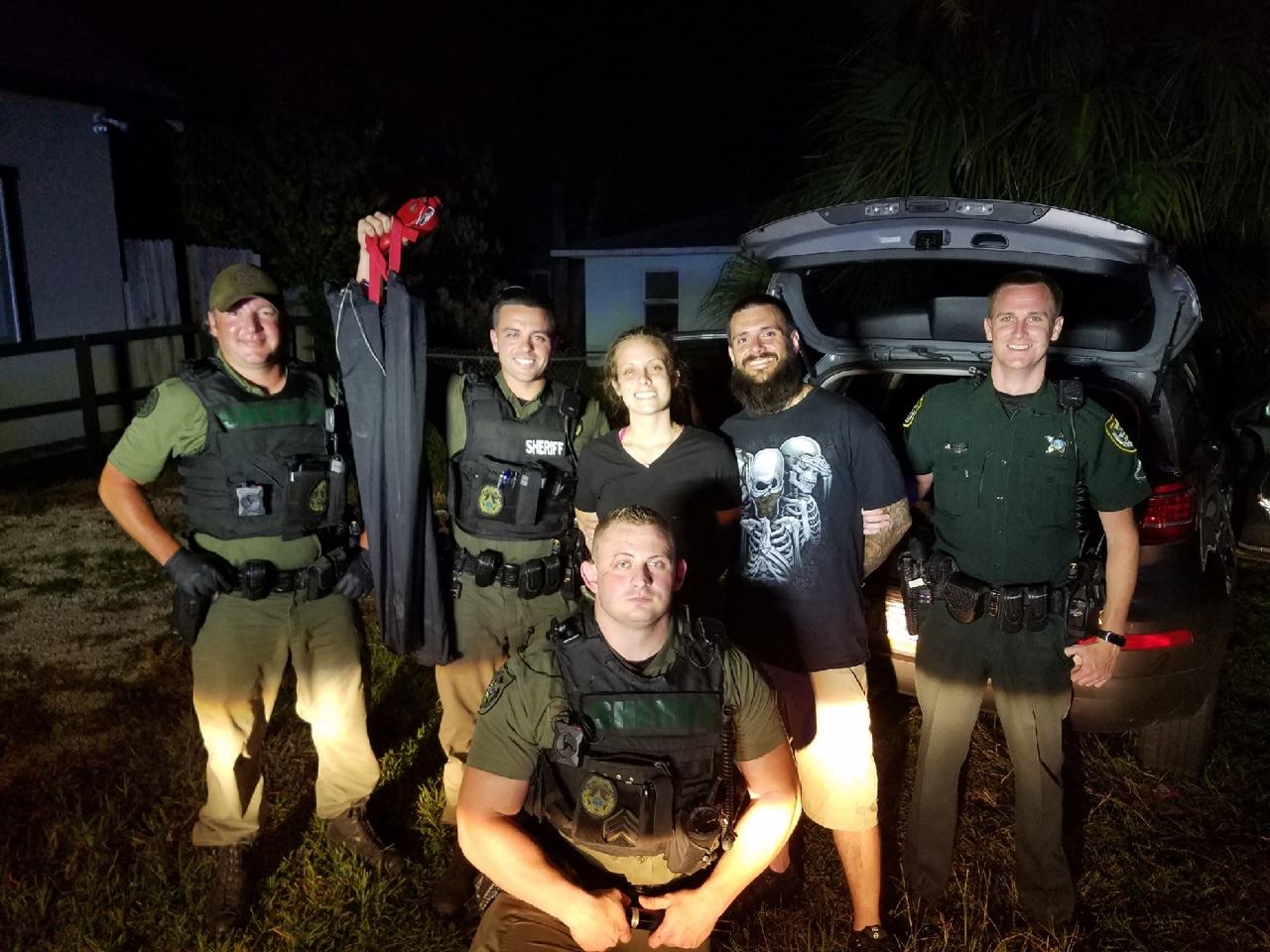 Matthew White, 32, and Amber Taynor, 24, were suspects in a theft of two pressure washers from a Walmart. Matthew had several open felony warrants. Amber had charges of grand theft and violation of probation.
They were driving a stolen car full of drugs at the time of arrest.
"We're getting a photo with you guys, just so you know," a deputy told them. "So look good."
"Should we smile?" asked Amber.
Here's the video: