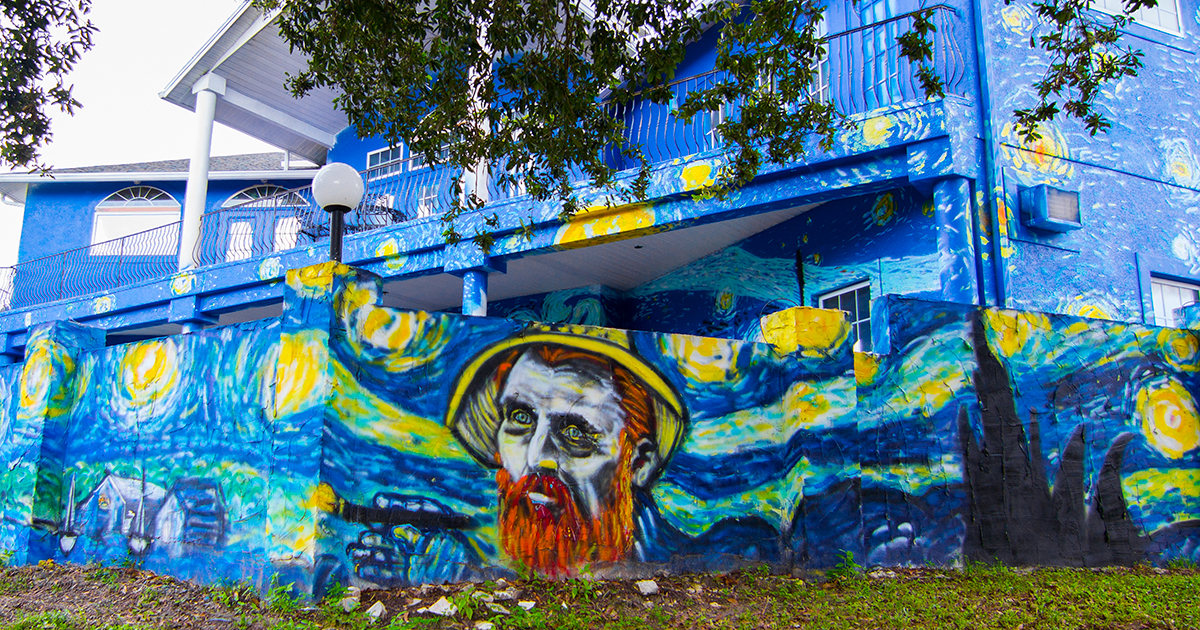 Mount Dora (WTFF) – Mayor Nick Girone plans to publicly apologize to a couple who got fined over $10,000 for painting their house like Vincent Van Gogh's "Starry Night."
Violations of our constitutional rights are a big deal. It seems that public shaming really works though, as this story has a pretty good ending.
Mount Dora City Council members have been attacking homeowners in Mount Dora with fines for almost a year now, even putting a lien on the home, all because they didn't like how it was painted. They called the painting a "sign" under their very loose code enforcement rules, fined them $1,000 a day for it, and put a lien on the home. The home is not in an HOA neighborhood or anything. They own their home. They pay their taxes. Yet, their constitutional and property rights were being stepped on, which caused national outcry.
Related story: Magistrate Lets Mount Dora Fine 'Starry Night' Home $100 Daily, Indefinitely
This attack on our individual freedom alarmed many, and WTFF encouraged locals to call these shit heads and tell them how badly they fucked up.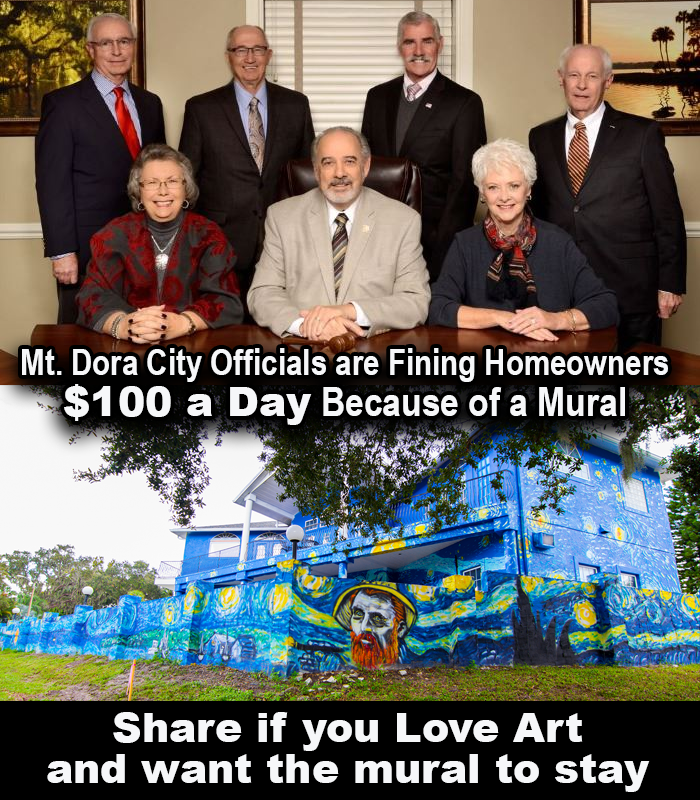 Magistrate David Tegeler and City Council members Nick Girone, Cathy Hoechst, Laurie Tillett, Cal Rolfson, John Tucker, Marc Crail, and Harmon Massey were responsible for this attack on our freedom. Remember that during the next election.
The lien will be removed as part of a settlement that was approved unanimously Tuesday night by City Council members. The mayor is planning a public apology at City Hall at 12:30 p.m. on Wednesday. Mount Dora will also have to to pay back $15,000 to the homeowners to end the code-enforcement case.
A seven-member advisory will be created to advise the city on implementing new ordinances "which are essential to the enhancement of the city of Mount Dora," according to a city document.
Homeowner Nancy Nemhauser is invited to be a member of the committee, which will include a code-enforcement officer, a city building official, a city planner, two residents, a member of Mount Dora's historic committee and a member of the city's art committee.
She spoke to Orando Sentinel, who wrote a good article on this.
"We are absolutely delighted and ecstatic," Nemhauser said after the vote. "I'm unhappy that we had to go through all of this, but the ending is a happy ending. … It was a wise decision."
The artist, Richard Barrenechea, said:
"It's a big day for the arts. It's a big day for Mount Dora, and a big day for freedom."