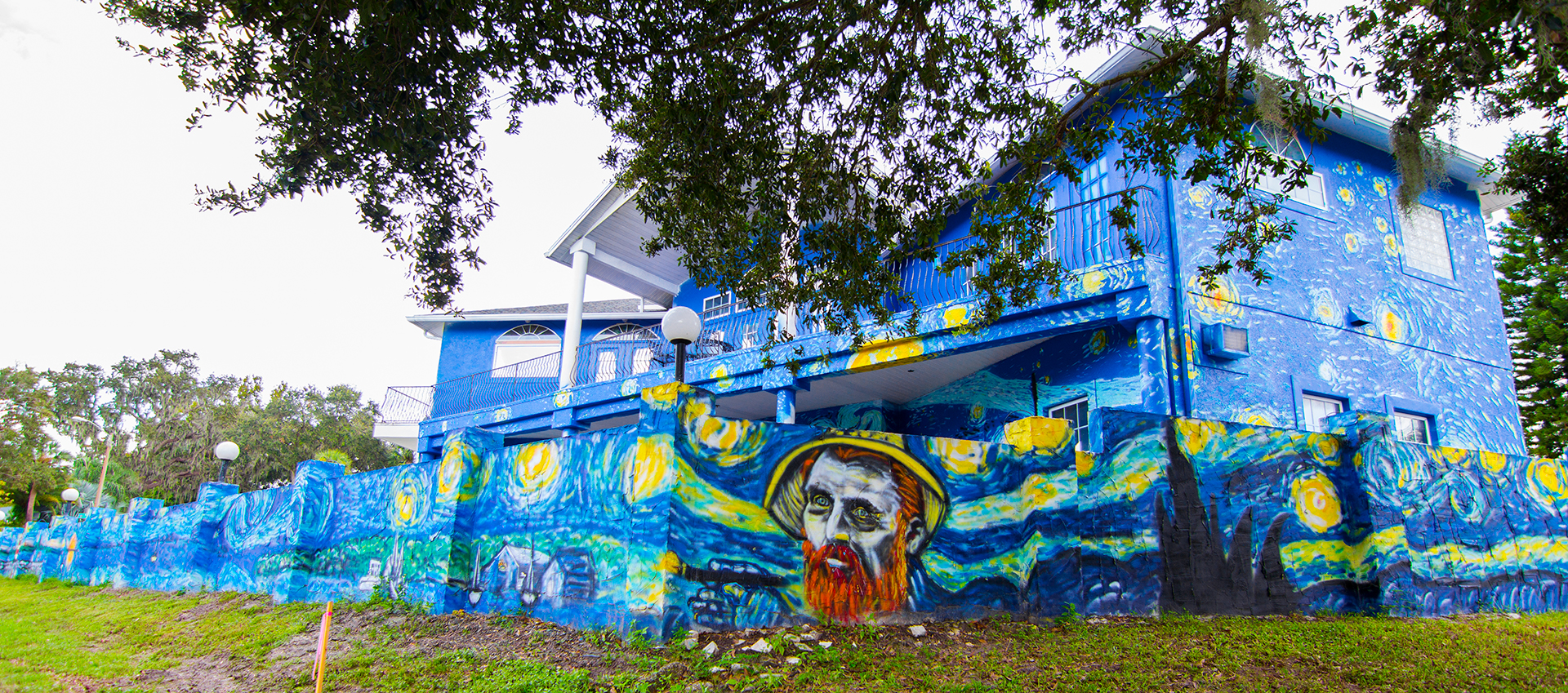 Mount Dora (WTFF) – The "Starry Night" mural painted on a home in artsy Mount Dora is further under attack by the city.
On Thursday, Mount Dora Code Enforcement Magistrate David Tegeler, an attorney from Pennsylvania who now lives in Winter Park, lifted the 31-day cap on the daily fines for having such a mural. City officials met with him inside council chambers at Mount Dora City Hall to retroactively extend the $100 a day fines.
As a result, the homeowners now owe over $8,000 and will continue to be fined $100 every day (reduced from $250 per day in December). Nancy Nemhauser and artist Ludomir Jastrzebski told Local 10 they've been fighting the city for months to keep the mural. Mount Dora officials claim that it's an "illegal sign" and say it violates city code under the "Signs" ordinance. Keep in mind, this is a private home, not in a deed-restricted neighborhood, and they do not have an HOA.
County Circuit Judge William G. Law ruled a month ago that he couldn't stop the city from imposing fines, but granted a stay in any enforcement, so the fines will continue to add up, reports WFTV.
City officials hate the mural so much that they are considering putting a lien on the property to "motivate" them to paint over it. We tried to contact Code Enforcement Officer Cindy Sommer at (352) 735-7127 to ask some questions, but she never called us back. WTFF News is trying to figure out who exactly is behind the attack on this mural. It's probably just a few uptight knuckleheads who moved to Florida and want to desecrate our beautiful state with their hateful absurdity. They could just choose to ignore the mural, as it does NOT violate Florida Statutes. They choose to not reveal themselves, opting to hide behind obscurity of "policy." For now, we can only refer to "them" as the Mount Dora "city officials," or "city council."

You can call them at (352) 735-7126 or Contact them at [email protected]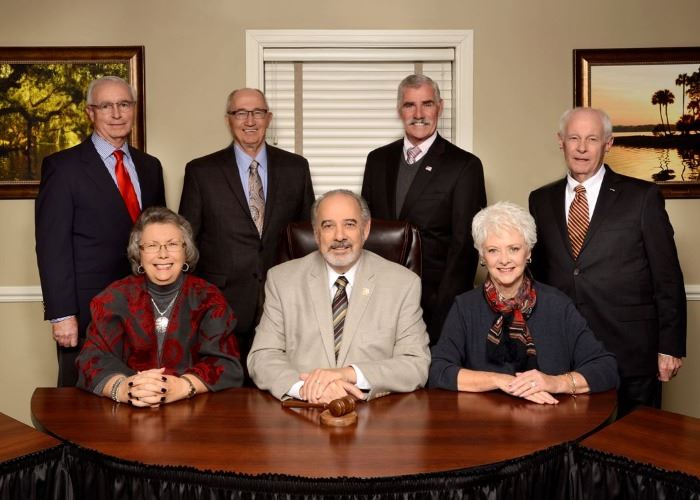 The ironic thing is that Mount Dora is an artsy town, and brings in lots of tourism dollars for that very reason. Just last weekend they had their "Mount Dora Art Festival," which was ranked Number 7 in the nation for Best Fine Art Show.
Facebook reviews are showing up on the City of Mount Dora page in support of the mural:
"It's an artistic town and here we are fighting the city for this art mural," said the artist, Richard Barrenechea.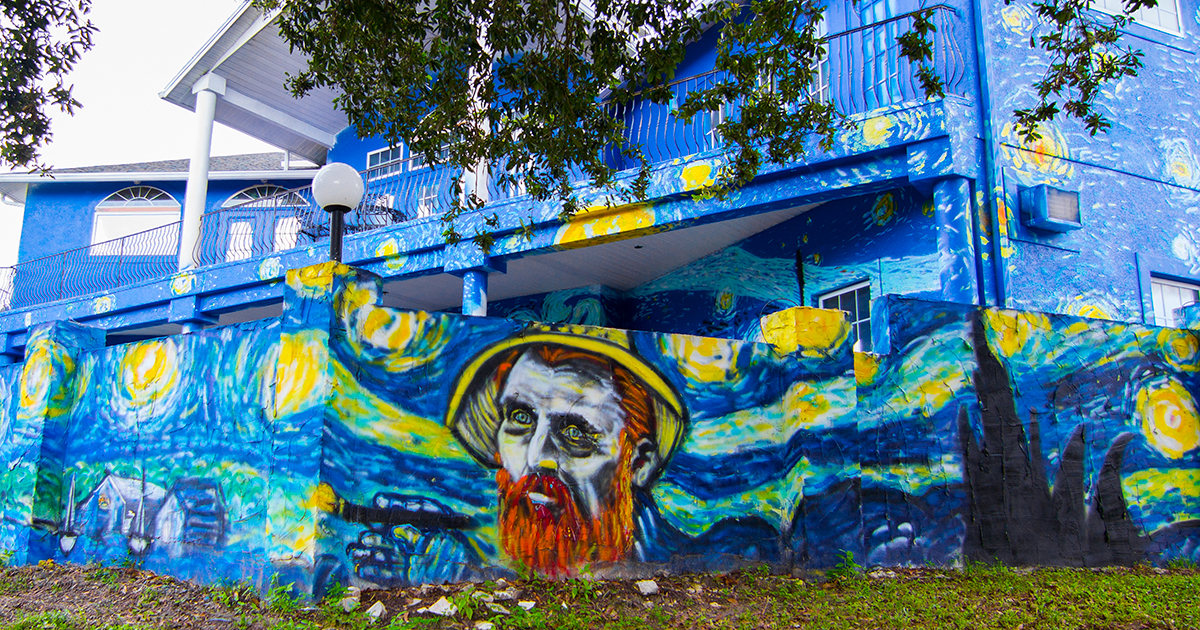 The homeowners' attorney Jeremy Talcott, with Pacific Legal Foundation, said he will file an opening brief in court next week to challenge the city's fine. (dailycommercial.com)
Mount Dora City Officials only enforce the codes when they want to. For example, this "Main Street Leasing" sign remains undisturbed: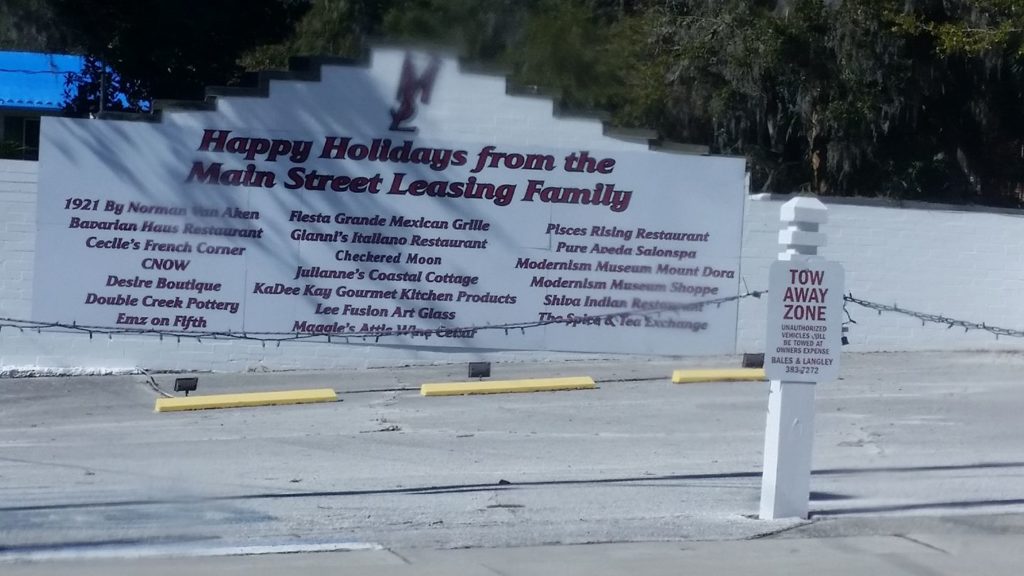 "When a statute is that broad it gives almost unlimited discretion to the city to kind of pick and choose who they want to enforce it against, which is exactly what has happened here." Talcott said. "Other murals in Mount Dora are being ignored while the mural on this house is being targeted. I think that raises concerns of equal protection as well."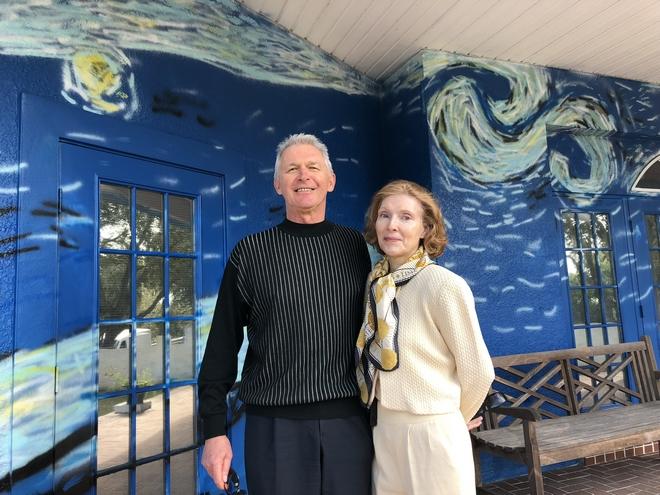 "We thought this was an art community. We thought we were giving them a gift. Instead, this is a nightmare. I feel like I am back in communist Poland behind the Iron Curtain," said homeowner Ludomir Jastrzebski. "The city has no clear legal rules against murals. They are making them up as they go along and I want to know why."
Ludomir and Nancy have an adult son who is autistic, and the mural means a lot to him. They refuse to give in to the bullying techniques.
"We will continue to fight this to the end."
---
Sign a petition to support the mural: change.org
Related article: Mount Dora City Council Wages War Against Van Gogh Mural
More articles:
Share to increase awareness: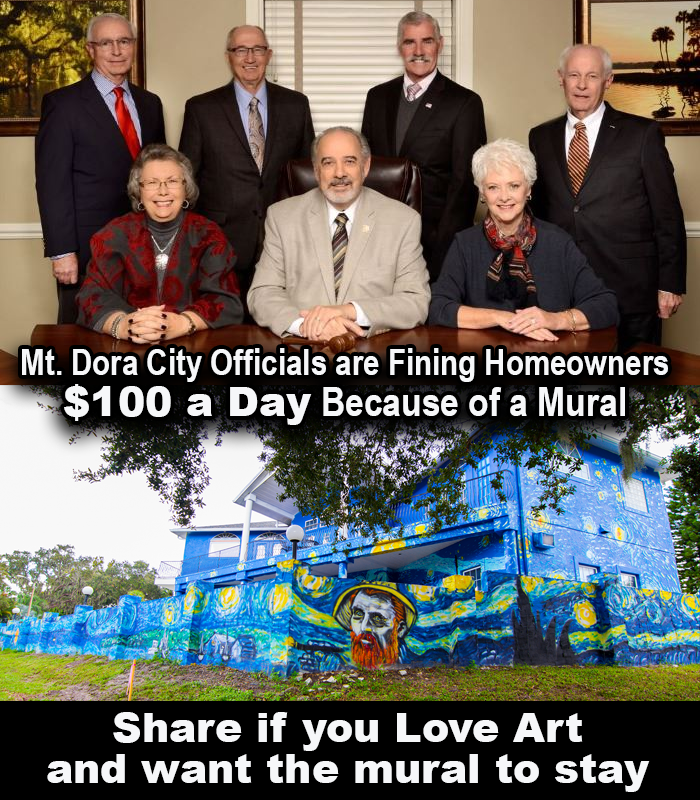 Let Magistrate David Tegeler and City Council members Nick Girone, Cathy Hoechst, Laurie Tillett, Cal Rolfson, John Tucker, Marc Crail, and Harmon Massey know that we are in support of the "Starry Night" mural, and they have no right to attack it.
Keep them in mind next election.