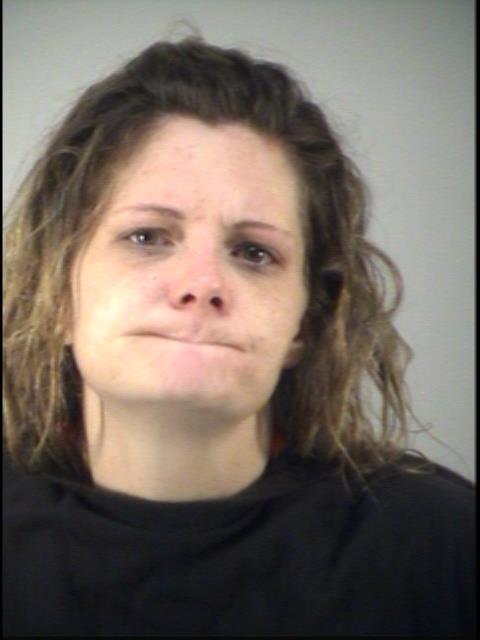 LADY LAKE – Police were able to help link a toothless woman to a vehicle theft after they found her dentures inside the vehicle.
According to the Lake County Sheriff's Office, deputies responded to Parkinsonia Street in Lady Lake on Friday to reports of suspicious person trying to enter homes, and where they spotted a gray Kia nearby with the inside light on and door open.
They found the suspect, 31-year-old Lindsey Jean Stanley-McShane, trying to enter a pickup truck and she seemed to be on drugs but wasn't aware what she had taken.
Deputies added Stanley-McShane was missing her teeth and shoes and appeared to be looking on the ground for both of them.
According to an arrest affidavit and Sgt. Fred Jones, deputies were going to take her to a mental health facility, before they observed her dentures and pink tennis shoes in the Kia, which she admitted were hers. Apparently, the car had been stolen out of Marion County and had run out of gas.
At the site of the deputies examining the car, Stanley-McShane began to claim she was only a passenger in the vehicle and didn't know who was driving it.
Stanley-McShane was taken to Florida Hospital Waterman to get treated for drugs and then to the Lake County Jail, where she remained Tuesday.
Source: dailycommercial.com