A week after a fourth-grade Boca Raton teacher pleaded guilty to battery and was sentenced to a year probation after kissing a student, Boca Raton police released video of the incident.
The 11-second video showed a boy — who was blurred out to protect his identity — standing at Brian Kornbluth's desk and then leaning in for a hug and kiss on the lips before walking away.
Kornbluth, who was a teacher at Somerset Academy Boca Raton and who turned 29 Tuesday, was arrested Feb. 17 and charged with two counts of simple battery. He pleaded guilty on May 16 to a single count of battery as part of a plea agreement with the Palm Beach State Attorney's office, according to the Palm Beach Post.
The one-year probation sentence means he could get the incident expunged from his record. Kornbluth is no longer working at the school, according to WSVN-7.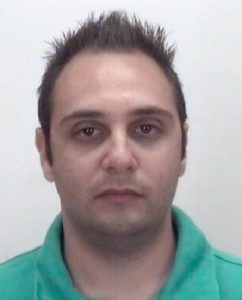 According to the Palm Beach Post, a teacher reported Kornbluth to the school's Principal Daniel Shourds after having noticing that Kornbluth made unusual requests to have male students in his classroom.
The principal then moved the camera angle to capture Kornbluth's desk, the newspaper reported.
After the video was taken, the student and his sister told police that Kornbluth traded candy for kisses, according to the paper.
Boca Police Chief Dan Alexander said on Facebook Tuesday that the department released the video "because the media asked for it and we have to release it."
"So, the video didn't simply 'surface,'" he wrote. "We didn't just put it out there to spice up your Tuesday. Some folks in the media think it is important for you to see it, so we follow the law to the best of our ability."
Source: miamiherald.com