A suspected bank robber, in the buff, was captured on cellphone video making a run for it in Fort Lauderdale.
The naked suspect was seen jogging along the streets in the downtown area after a robbery at the Regions Bank along Southeast 3rd Avenue.
The man was later arrested, the FBI confirmed. His identity was not yet released.
Users on social media posted video of the naked man attempting to flee. One user said the suspect was throwing out $100 and $50 bills.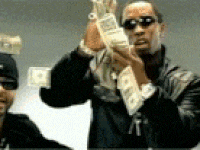 UPDATE:
According to court documents, he did this to "begin his career as a comedian."
Alexander Hayden Sperber, 25, was arrested for Tuesday's robbery of the Regions Bank at 100 Southeast 3rd Ave., according to an FBI criminal complaint.
Sources: nbcmiami.com, nbcchicago.com