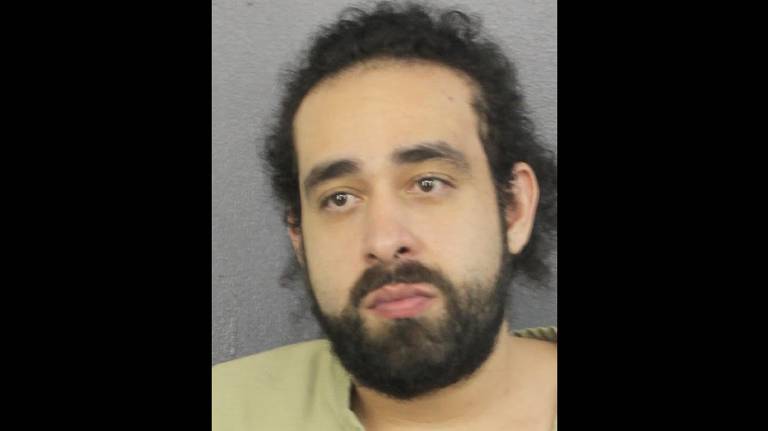 Fort Lauderdale (WTFF) – A convict awaiting sentencing threw "urine fluid all over" the prosecutor, police say.
28-year-old Albert Narvaez earned an extra charge of battery for the attack on Broward Assistant State Attorney Andrew Newman, reports the Miami Herald.
"The urine went inside his mouth and all over his clothing," the arrest affidavit states.
This happened in the courtroom of Broward Circuit Judge Susan Alspector.
Narvaez was supposed to be sentenced for attempted murder with a firearm. He'd never been jailed for the attack against his former girlfriend. He reportedly shot at her after she escaped from being held at gunpoint inside a car.
Prosecutor Newman won the case.
Narvaez charged at him, flung the liquid (the report didn't say what type of container) and yelled:
"He told me to do it! He pissed me off!"
The Broward State Attorney's Office will ask Gov. Ron DeSantis to appoint another prosecutors' office to handle the case.