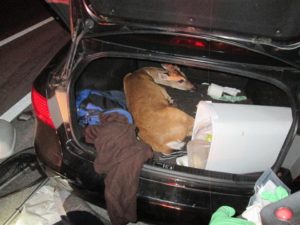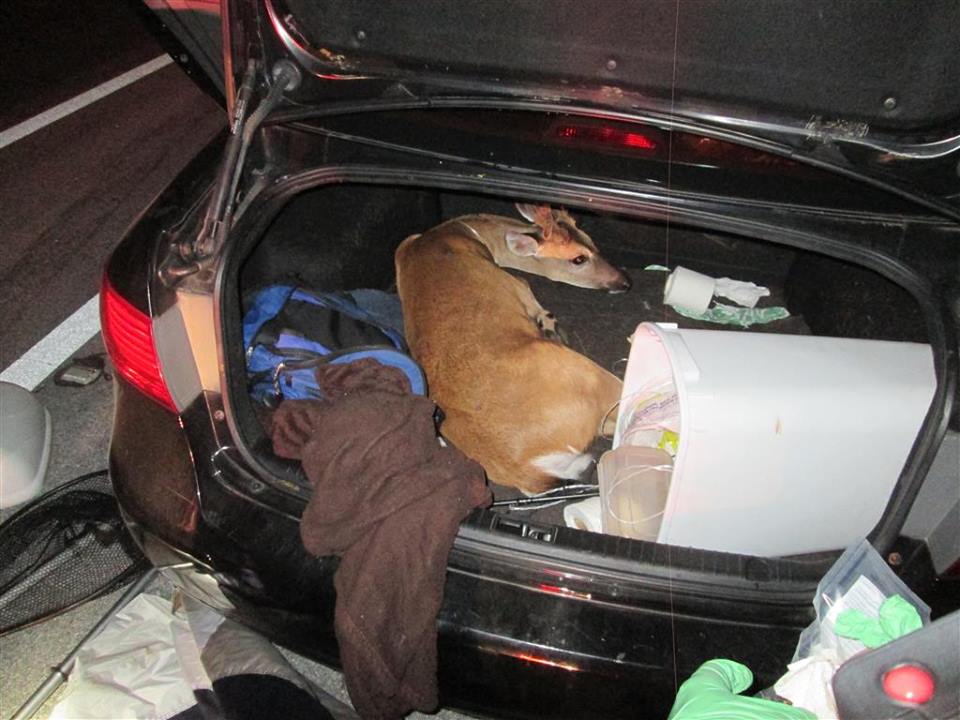 Two South Florida men accused of hog-tying three endangered Key deer in the middle of the night last month in the Lower Keys now face federal charges in addition to the state charges they were already facing.
Erik Damas Acosta, 18, of Miami Gardens and Tumani Anthony Younge, 23, of Tamarac were arrested July 2 on Little Torch Key after a Monroe County Sheriff's Office deputy pulled them over for a traffic violation and found the deer in Damas Acosta's four-door Hyundai Sonata, two in the back seat and one in the trunk. One of the endangered Key deer had to be euthanized days later due to a broken leg.
According to what's called an information charging sheet signed by Acting U.S. Attorney Benjamin G. Greenberg and Assistant U.S. Attorney Thomas A. Watts-FitzGerald, the U.S. Attorney's Office in Miami Wednesday charged Damas Acosta and Younge with three counts each of violating the Endangered Species Act for knowingly and unlawfully taking protected Key deer.
According to the Miami Herald, the "information" means federal prosecutors charged them, not a grand jury. They still have the option of requesting a grand jury investigate the case.
Each count carries a maximum penalty of one year in federal prison.
Damas Acosta and Younge are set to go before U.S. Magistrate Judge Lurana S. Snow at 12:30 p.m. Friday at the U.S. District Court in Key West. The case itself is assigned to U.S. District Court Judge Jose E. Martinez.
A pretrial conference for charges through the state is set for Aug. 25. They men pleaded not guilty on July 19 through private attorneys. Both are facing six third-degree felonies each through the state: Three counts for taking the deer and three counts for aggravated animal cruelty.
Third-degree felonies are punishable by five years in prison each.
"Even though they're felony offenses, because of the way the punishment code is organized, the presumptive maximum sentence is a year in the county jail," said Chief Monroe County Assistant State Attorney Mark Wilson.