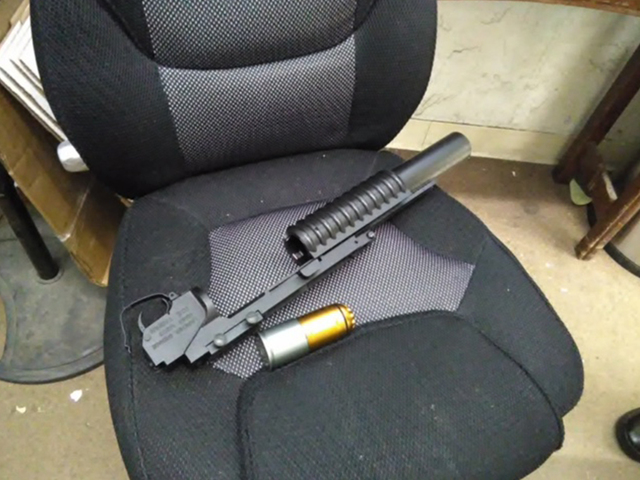 Manatee County (WTFF) – Someone dropped off a loaded grenade launcher with a live grenade at a Goodwill drop-off, which ended up in a Goodwill in Sarasota.
The grenade launcher first arrived at a Goodwill donation drop-off location (not specified in the articles), but the employees had no idea what it was…
So they sent the grenade launcher with an active grenade inside to the Goodwill Manasota Bargain Barn.
Employees at the second location must've had more coffee in their system, as they were cognizant enough to recognize that the grenade launcher was in fact a grenade launcher. The Bradenton Herald spoke to the Goodwill manager, who said the employees "didn't know what the donated item was, so they sent it to the Bargain Barn location."
Deputies showed up and put the active grenade into a Hazmat locker at the sheriff's office District One office. The grenade launcher is still in the property room, and we can assume is the latest object of fascination for the cops there.
ABC Action News says Goodwill Manasota receives about 124,000 items annually, along with some really weird stuff according to manager Joe Beshures:
"A urn with ashes inside of it, firearms, ammunition, gold teeth…"
At least his team recognized the grenade launcher. They're trained to spot things like that.
"We would never want to put any of our customers or employees in any safety risk at all," said Beshures.