Pensacola (WTFF) – Several racist antiques are for sale in North Florida.
Uncle Billy's Antique Mall is facing criticism and praise for displaying a KKK figurine and several racist collectibles for sale.
The media attention started when Floridian Ericka Boussarhane posted some photos of the store's content online.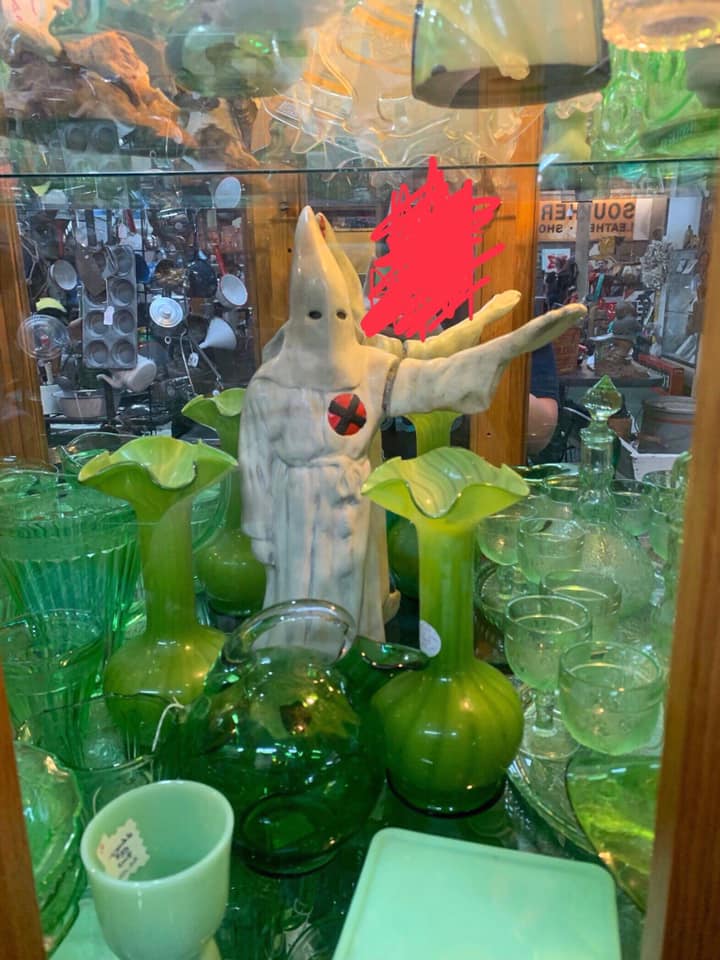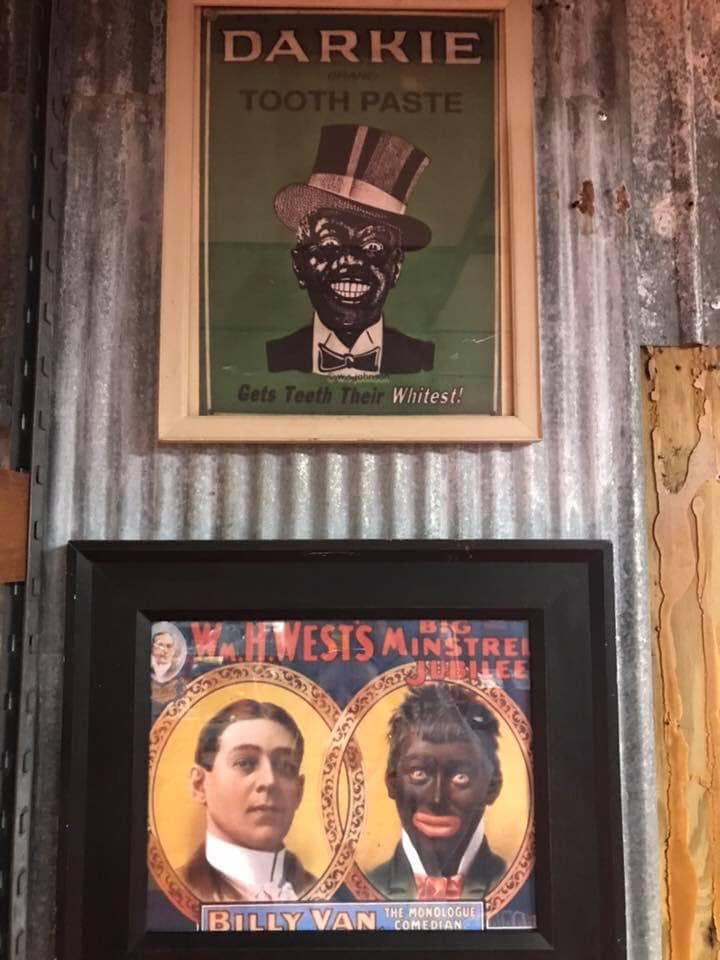 The store's owner, Billy Boyette, seems to enjoy controversy.
In October 2018, he had an artist paint a mural of Ted Bundy on the store's exterior. He told the Pensacola News Journal, "I'm hardcore with my opinions. It ain't no different from being a Democrat or a Republican, you either stand on one side of the fence or the other. Like I said, I'm not trying to offend nobody, that's the last thing I want to do. But on the other hand, I'm real firm about it. If you don't like it, you don't have to walk through those doors. But I invite everybody to come in and check it out one time and then make your decision from there."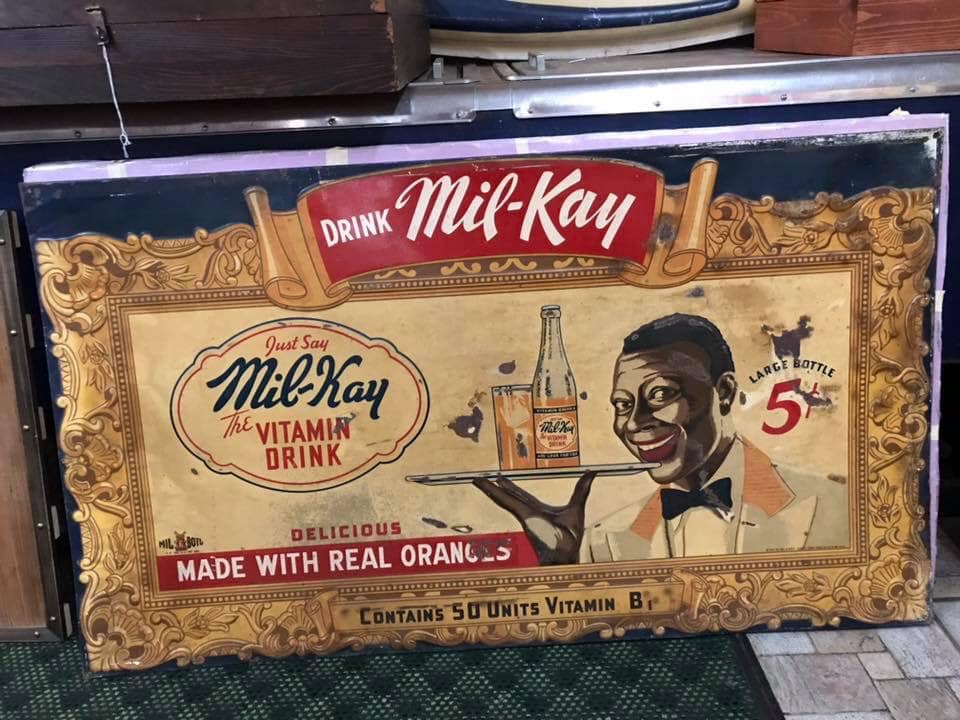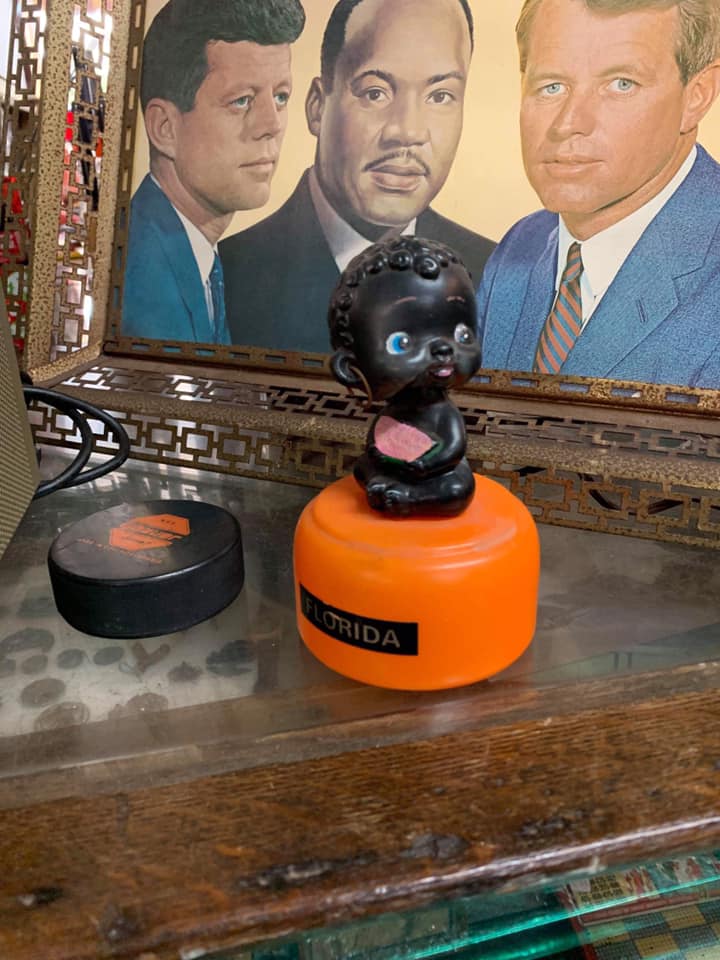 The store sold an actual KKK robe and hood in the past year, though store manager Melissa Hollis refused to sell it to a man who wanted to "pass out KKK literature and pamphlets."
"We backed out. It didn't matter how much money he was willing to give us. His money didn't mean that much to us," she told the Pensacola News Journal. "I'm not gonna interview them, but if it comes across that they're a hateful person I'm not going to sell it to them."
A grandma living in Texas recommended the antique mall, writing, "Uncle Billy's is a great place to step back into a time when things were simpler and better… back into a day were things didn't have to be PC. Back when you could say and do whatever you wanted without fear of recourse from liberals and real racists," which basically means she misses the days when people could be openly racist and perform lynchings with impunity. She continues, "I no longer live in the area, but I wish that I could buy all of their heritage memorabilia."
Reviews from people who are not antiques themselves express their disapproval for the store's racist content. Those reviews are outnumbered by supportive locals in the Panhandle.

Boussarhane said the people who run the store are promoting hate simply by selling the items in her opinion.