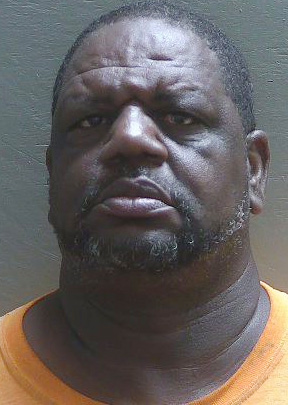 Cantonment (WTFF) – A verbal argument reportedly led to two men arming themselves with shovels before one of them pulled out a knife.
Escambia County Sheriff's deputies say the incident happened at Washington and Callaway streets in Cantonment, according to North Escambia.
53-year-old Louis David Robinson was arrested on a felony aggravated assault with a deadly weapon charge.
According to the alleged victim, the two started arguing and Robinson armed himself with a shovel.
The victim went to a shed and grabbed a shovel too.
The two men never approached each other, and simply put the shovels away after flexing.
Then the victim said he approached Robinson at his truck in the street.
Robinson reportedly pulled out a large butcher knife and came towards him.
The victim ran off and called 911.
The Escambia County Sheriff's Office investigation determined Robinson came within about 10 feet of the victim while armed with the knife.
Robinson told deputies that the victim came toward him with a shovel, and the knife was in his pocket, and not in his hand.
Because the victim was able to describe the knife, Robinson was arrested.