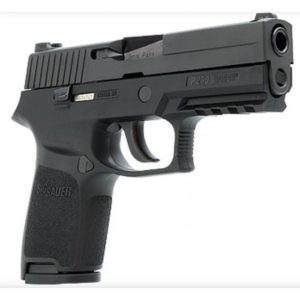 Ocala (WTFF) – A Florida man accidentally shot three girls while showing them the difference between a real gun and a BB gun.
The shooting took place around 4:00 pm Sunday at the Eglise Baptiste Philadelphie church on County Highway 484, northeast of Marion Oaks and south of Ocala, according to news sources.
Per the report, the Florida man was trying to "teach the juvenile girls about firearms and safety."
He told sheriffs that he removed the magazine from the Sig Sauer P250 9mm. It seems that he forgot about the one in the chamber.
While showing the firearm to the girls, his finger reportedly "snagged the trigger," but he doesn't recall actually pulling the trigger. The bullet hit all three girls.
Medics took the girls away, but the sheriff's office wouldn't report on their condition.
Two of the moms told deputies they thought it was an accident and didn't want to see the man get in trouble.
No arrest was made.
Sources: Spectrum News 13, FOX 35