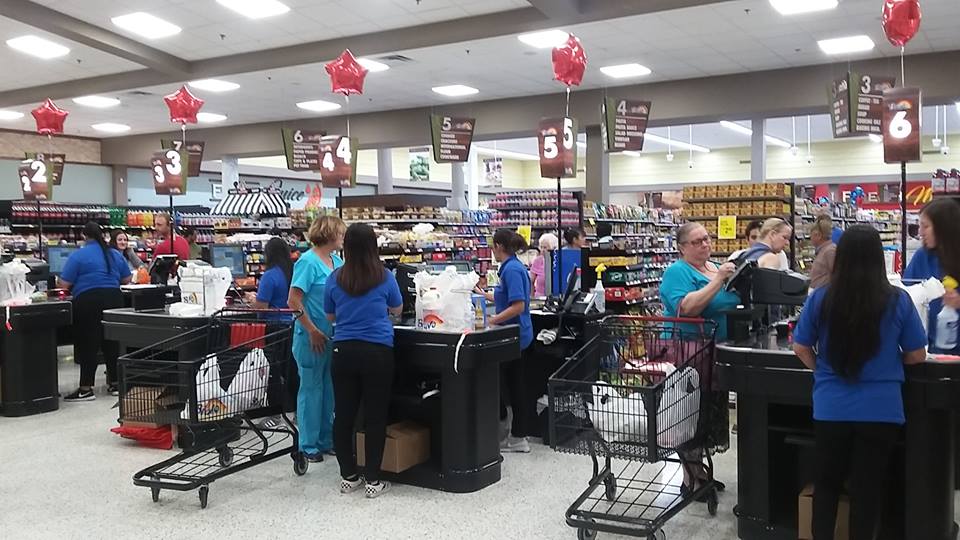 Mount Dora (WTFF) – A Bravo Supermarket finally opened up in some tiny ass little town in the middle of Florida.
Rows of Hondas with little flags on their rear-view mirrors fill the strip plaza parking lot. It's usually empty here, but now Mount Dora has joined the ranks of real Florida cities by opening a Bravo Supermarket.
Latinos walk out with cold guanabana drinks. Haitians fill their carts with bags of diri. Florida Crackers buy pounds of meat for their next barbecue. Pinoys purchase ingredients for kare-kare. Jamaicans stock up on scotch bonnet peppers. Floridians peruse the tropical fruits. Florida Man stands outside and asks people for spare change.
It's a multicultural melange where everybody speak the same language: food.
Not everybody's impressed though.
"What's a Bravo?" asks one girl, twirling her blonde hair and turning her head to the side. She usually just shops at Publix. She did not seem impressed with the grand opening.
Bravo's basically a Latino/Caribbean grocery store. They also serve cooked food that is muy rico and pretty affordable.
"Finally, I don't have to drive to Apopka anymore," said one happy shopper as he waited in the prepared food line. After working all day, he didn't feel like cooking.
This Bravo Supermarket is owned and operated by the Batista family, who also launched the Ocala and Apopka locations, according to a post on their Facebook page.
"I want my customers to feel like they're at home," said Batista.
It's not just Latino and Caribbean comida though…
They offer a "unique variety of domestic, international and specialty products, which include vegan, organic and gluten-free items," which means even gringos are invited. Can we even say that word in 2018 without someone getting butthurt? Fuck it, this is WTF Florida.
There's a Publix across the street. So far, no grocery store turf wars have been instigated.
---
Bravo Supermarket
18986 US-441, Mt Dora, FL 32757
Google Maps link