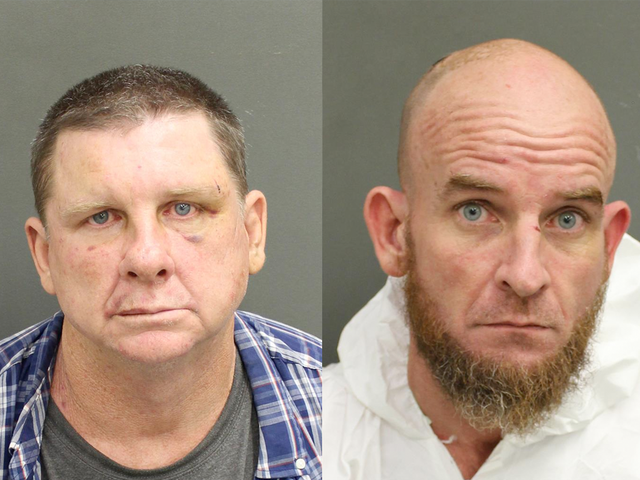 Baldwin Park (WTFF) – A pair of Florida Mans* got in big trouble after trying to evict some tenants by throwing two acid bombs at their apartment.
56-year-old Bruce Steffenhagen and 37-year-old Nathan Martin are both facing felony explosives charges.
Martin told Orange County sheriff's investigators Steffenhagen wanted to kick two people out of an apartment attached to his home, reports AP.
It all happened just south of Lake Susannah before before 9:30 a.m on Tuesday, according to the Orlando Sentinel.
They had a standoff with a SWAT team and refused to leave the house. Eventually they came out. Nobody died.
Steffenhagen told detectives that he knew the bombs would explode but did not think it would be a big deal.
Both were being held on $15,000 bail.
Cases 2018-CF-007967-A-O and 2018-CF-007984-A-O should be public record, but they aren't for some reason. We can't see the arrest affidavit on the court website, so we really can't say much more about this incident.
---
*Yes, the plural of Florida Man is Florida Mans, because Florida Man is a compound proper noun.