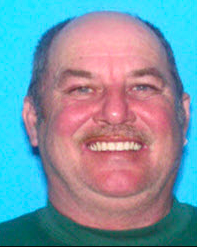 UPDATE 6/7/18: Mr. McDonough has been located safe in South Carolina. Thanks!
A Silver Alert has been issued for a DeLand man who was believed to be traveling north on Interstate 95 and could be in Georgia.
George McDonough, 66, was last seen earlier this evening in the area of the 400 block of Brentwood Avenue, DeLand, where he lives. He was wearing a black Army hat, a light green shirt and beige shorts. He also has a heart tattooed on his right forearm.
Mr. McDonough has a medical condition that may cause him to be disoriented, and he's believed to be without medication he needs. It's believed he's traveling in a beige 2015 Jeep Renegade with Florida tag GAYZ36.
Anyone with information about his whereabouts is asked to contact 911.
---
This information came from a Volusia County Sheriff's Office Press Release.