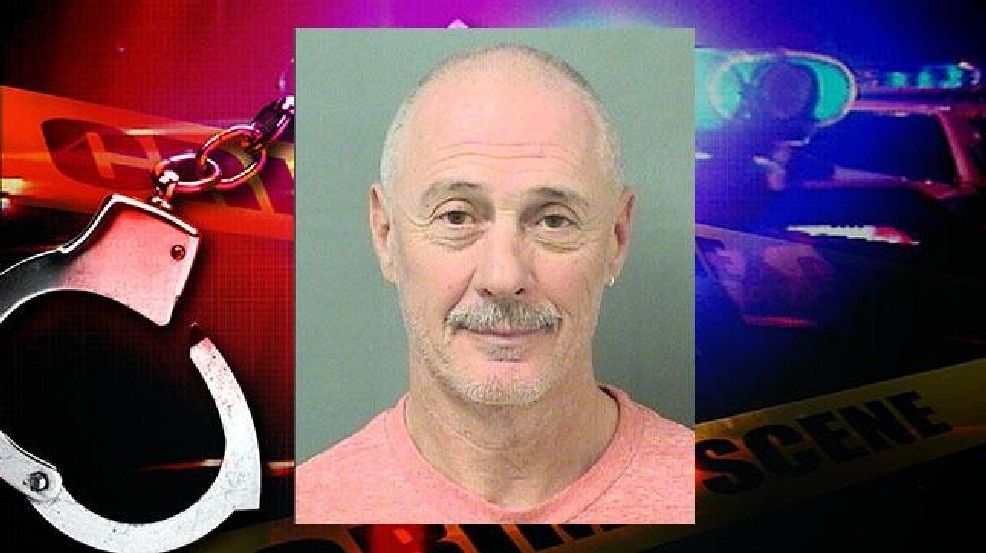 JUPITER, Fla. (CBS12) — A man who police believe has a grudge against his Homeowner's Association is accused of putting feces on a man's car, twice.
The first incident happened last October. The President of the Riverwalk Homeowner's Association told investigators he found feces on his Dodge Charger. The man told police he believed he was being targeted by one of the residents who had disagreements over the HOA rules. The incident was caught on video.
Police at the time gave 60-year-old Alexander Ankudinov, 60, a warning.
On January 19, police responded to the same neighborhood. A woman told police she found feces on the HOA president's car. He was out of town so she cleaned up the mess to prevent damage. She shared surveillance video with police. It showed a man putting the feces on the car. She recognized the man to be Ankudinov, the same man from the previous incident.
The owner of the car told police Ankudinov had been harassing him on a regular basis. The owner said he was driving a golf cart once and Ankudinov nearly crashed into him with a car. The owner also told police he feared Ankudinov would become more aggressive and harm other staff members.
Jupiter Police arrested Ankudinov last week. He's free on bond.
Ron Perholtz, the man who owns the car, says the dispute began over a boat storage unit. He told CBS12 Thomas Forester HOA rules state to have a boat storage space you must own a unit in the complex.
Ankudinov told CBS12 he sold his unit in 2013 but kept the power of attorney, not the title. He says he is the owner of the unit, but it wasn't filed in Palm Beach County.
The HOA took away the storage spae. Ankudinov is now suing.
Ankudinov said the substance on the car was not feces. He said it was cleaning solution. He said he put it the windshield of the car.
Source: cbs12.com