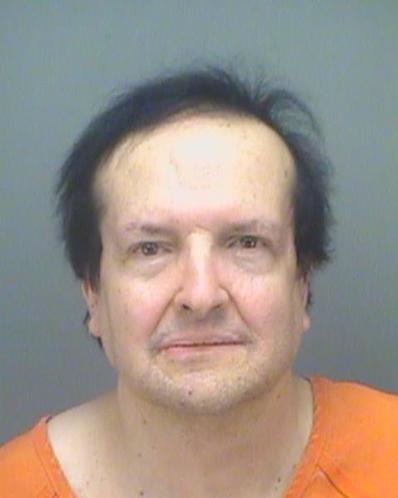 Paul Congemi is running for mayor for the third time. And it hasn't started out well for him or his family.
Last week, Congemi was charged with felony elder abuse after his 87-year-old mother ended up in intensive care for bed sores. She remains in the hospital, he said.
BayNews9 reported last week that Congemi's mother was in intensive care at Bayfront Medical Center. Congemi said Tuesday she had improved. Hosptial officials didn't immediately respond to a request for comment.
Congemi, 60, didn't want to talk much about what happened, but was insistent that the city's voters know that a charge of neglecting his mother won't deter him from the mayoral race.
"I want the people of St. Petersburg to know that I'm not dropping out," Congemi said.
After posting a $10,000 bond last week, Congemi said his lawyer is working to get the charges dropped. He said he is innocent of the charges.
The charges, according to a Jan. 24 arrest affidavit, are gruesome. Congemi's mother had sores on her tailbone so neglected that the bone was visible.
Congemi told Bay News 9 last week that his mother hadn't received home health care for three days because he was in the midst of changing her care. She lives with him, he told the news station.
On Tuesday, Congemi told the Tampa Bay Times his elderly mother had been without care for "a day and a half."
When asked for details of why that had occurred, Congemi cut the interview short.
"I got to go. I can't say anymore about it," he said before hanging up.
This isn't the first time that Congemi had a brush with the law. During his 2009 race, he berated police officers responding to a complaint that Congemi was swearing at customers at a KFC on 34th Street N. He told the officers not to touch him or that when he became mayor, he would fire them. Later, at a political forum, he said firing the officers wouldn't have been an abuse of power, but "justice."
In his two previous runs, Congemi, who describes himself as a singer/songwriter and man of truth constellation, has finished last, nettting just a handful of votes.
His latest run was marked by his comments that Mayor Rick Kriseman was presiding over an immoral city and pandered to the gay community and liberals.
Source: https://www.tampabay.com/blogs/baybuzz/st-pete-mayoral-candidate-paul-congemi-charged-with-felony-elder-abuse/2311524