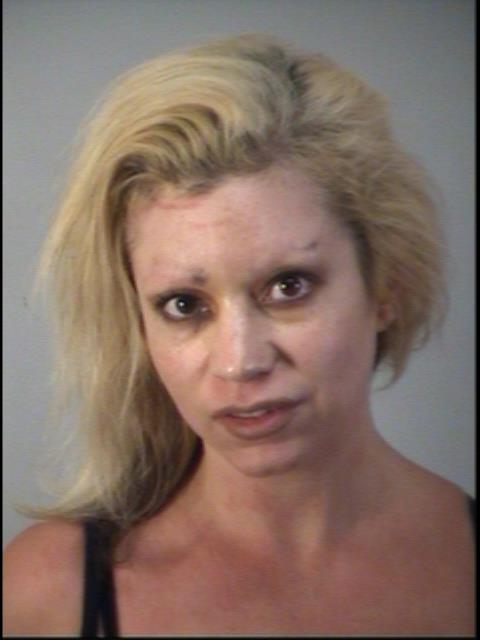 Leesburg (WTFF) – A Florida woman was arrested for battery after reportedly punching and kicking a Burger King employee over being "ignored" in the drive-thru.
31-year-old Morgan Jameson flagged down a Leesburg Police sergeant around 9 p.m. on Tuesday, according to the arrest affidavit. She was "running into traffic on N 14th St." and "highly emotional."
At the same time, less than 500 ft. south, a clerk at Burger King called 911 to report a Florida woman named "Morgan," who "had caused a disturbance after not having her order taken in a timely manner."
Morgan Jameson claimed that about seven Burger King employees "jumped on her and stole her purse." Her story is that while "at the drive-thru window," she didn't hear a response. She "became upset" and "went into the store," asking the "clerks" why they "ignored her."
She told the police officer that a "black female employee then reached over the counter and grabbed her by the hair, before throwing her on the ground." She claims that several others "just showed up" and "jumped on top of her." Her story ends with them throwing her out of the store, locking the door, and "leaving her purse and sandals inside."
The cop went to the Burger King to gather Morgan's belongings with her. Morgan refused to give a written statement because "she was too emotional and could not write." Both reasons could be mutually exclusive.
The clerks were interviewed. Everyone gave the same account of the events.
"Morgan entered the store and began cursing at employees, calling them racial slurs." The victim was mopping at the time. Morgan "punched her in the head with her closed left fist." The victim held onto Morgan's hair and placed her on the ground. Morgan began to kick her in the face and stomach. The victim "slung" Morgan off of her.
The enraged Morgan Jameson went behind the counter and started throwing things. The victim removed her from there. Morgan continued kicking.
At one point, the angry drive-thru customer picked up a "Wet Floor" sign and threw it.
Finally, the victim was able to throw her out of the store.
The manager didn't know how to retrieve the surveillance footage, and said she would send it to police whenever possible. WTFF News contacted Leesburg P.D. asking to see the footage if/when it arrived, but they refused, saying that "surveillance video is confidential under FSS 119.071 and only releasable through a court order."
Morgan Jameson was arrested.
While in the police cruiser she "began to bang the window." The cop told her to stop, or else she would be placed into a three point restraint with leg shackles.
Morgan Jameson told the cop to do it. She was then placed into a three point restraint.
At the Leesburg Police Department, "Morgan was highly belligerent and shouting obscenities at officers." She requested medical treatment for her "hair being pulled out," but when EMS arrived she refused care.
Morgan Jameson was born in Maryland and now lives in Leesburg, Florida working as a real estate agent.