They said they want to cut down on "low quality" meme pages, but they took a lot of fucking money from Russians, letting them buy divisive, shitty click-bait ads that slammed millions of Americans with propaganda.
U.S. Mainstream Media finally started reporting on privacy concerns, so its citizens paid attention. In response, Zuck goes to trial and basically says Facebook will not be held responsible for anything.
During the past few years, WTF Florida has been penalized by Facebook for speaking the truth, and also for being silly. Our page gets barely 5% outreach to our fans. All of our admins are banned right now, but should be back some time around Aug. 6. Please share what you can to keep the news going.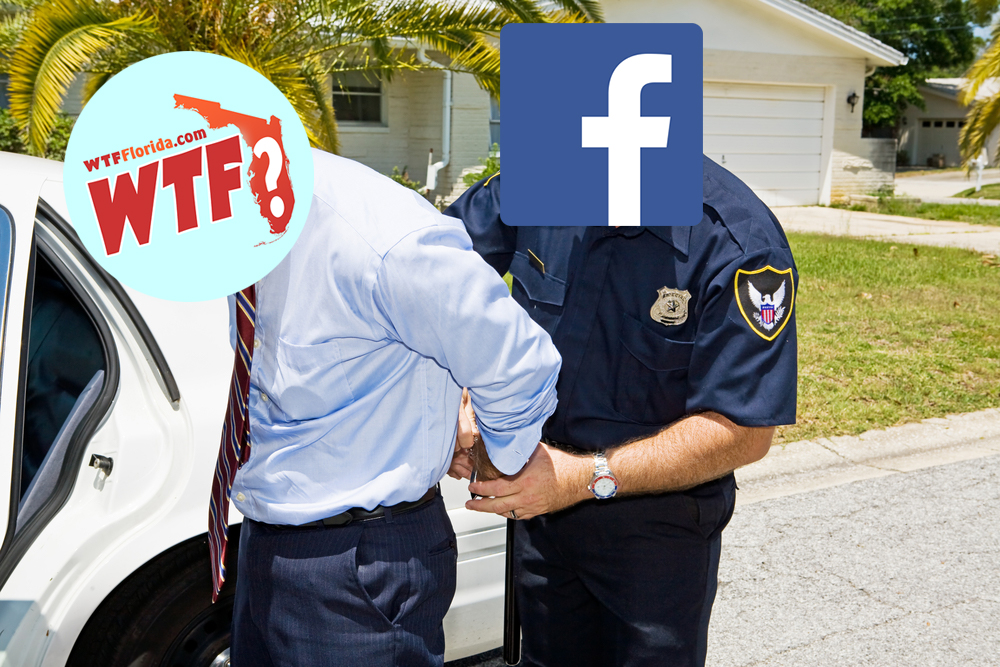 We always cite our sources and check our facts for the news. We're also sarcastic. Or rather, we're never sarcastic. We keep getting fucking banned on Facebook for parodying ugly realities, like an alternate universe in which Florida seceded, saying "Remember, Americans are not people. They are animals." It's stark, but it's the mentality we're up against in these bizarrely vicious times.
For now, fuck Facebook. We need to see and hear what people are thinking and expressing. Censorship brews contempt. We need to know where our brothers and sisters are, so we can help them. A lot of people are afflicted with anger. A lot of people are scared. A lot of people have limited information streams, often ones that pound them with harsh strikes of heavily manipulated data known as propaganda.
WTFFlorida.com allows 100% anonymous comments to be made, with broad terms that encourage free speech, and brazen honesty and absurdity.
Keep calm and Florida on.
Don't be so quick to react, and know that behind the scenes your mind is taking in a lot more persuasion than you think. Be careful of how much time you spend online reading junk news. Read WTFF News though, because we're the best.
Or write your own news on Voice.WTFFlorida.com
We only run a few ad positions on our site, none of them are popups or spam. We're not that greedy. In fact, this site is a work of love (or is it hate?), and has always been "in the red." Web site expenses are getting costlier as our popularity increases, but we will never bombard you with shitty ads like most news sites.
Donate to keep our site alive please.