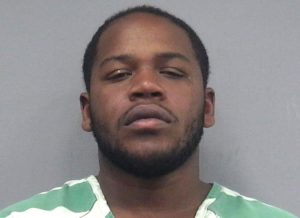 Gainesille (WTFF) – Florida Man was arrested for a road rage incident Monday morning after police say he pulled a gun on a driver then threatened a police officer.
Gregory Lernard London, 28, began following a car on Waldo Road after he thought the driver almost hit his vehicle, according to gainesville.com. Gregory rode up on the car and pointed his gun at the 2 passengers inside.
Cops pulled him over and he denied everything.
London then threatened an officer after mumbling something about gang affiliation.
He was arrested on charges of aggravated assault, possession of a firearm by a convicted felon and corruption by threat against a public servant. He was held in the Alachua County jail. Bond was set at $95,000.
---
Tourist tip: As a basic driving rule, anybody waving a gun has the right of way.