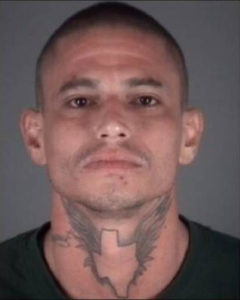 New Port Richey (WTFF) – A transplant disrupted the trailer park on Kiowa Dr. when he nakedly ran into someone's home and attacked them with a rake.
Pasco County Sheriff's deputies got a call around 8 p.m. on June 8 from one of the victims. There was a "naked man" who entered their unlocked home and "began yelling and threatening the residents," as reported on Patch.
He "'bowed' up" to the victim, reads the arrest affidavit. In case you ain't from the South and don't know, "bowing up" is a gesticulation that creatures make to establish dominance and instill fear in others by puffing up their chest.
A trailer park brawl ensued, which is no big deal in Pasco County.
BOOSH! The naked transplant got thrown out and slammed down by a resident.
The feral creature, later identified as 36-year-old Maurice Jason Castanedo, was not yet defeated.
Maurice stood back up, grabbed a nearby yard rake, ran towards the resident and smacked him in the back several times with it. The rake broke into pieces as it pummeled and punctured him.
The victim grabbed a hammer from his truck. WHOOSH! CRACK! CRACK! The hammer-wielding Pasco County Man stood his ground and chased the naked intruder away, hitting him a few times.
A corporal and a K9 named Tundra tracked the transplant down a few streets. He was arrested and taken to the Land O' Lakes Detention Center. His bond remains at $10,000.
This transplant came all the way from Tuscon, Arizona, where he was born. Now he lives in the same trailer park where he was arrested, two blocks down on "Bourbon Street." Really.
To mix things up, he also has a tattoo of an extremely tall version of Texas… that or he just had a growth spurt recently.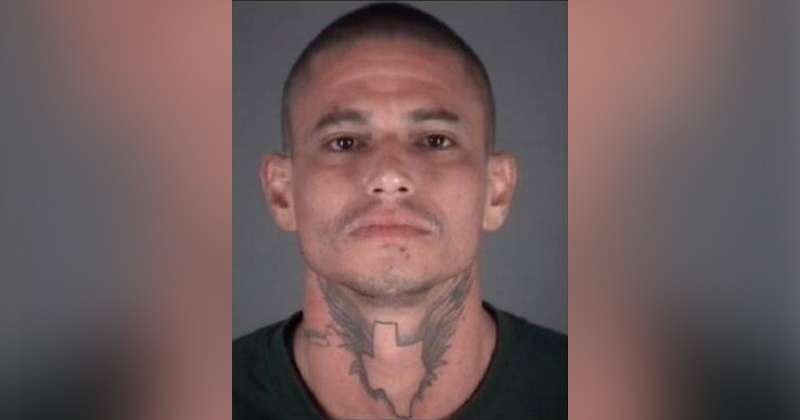 UPDATE: We changed the headline and text to read "Transplant" instead of "Florida Man" because this fool's not worthy of being called Florida Man.