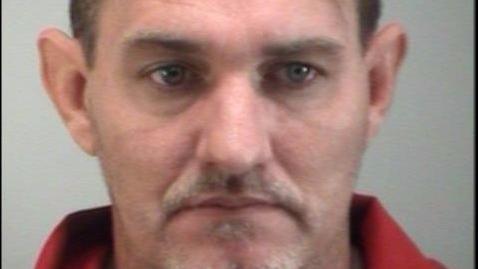 The Lady Lake man accused of drowning his 18-month-old daughter on Monday told his wife that he killed their child because she was divorcing him, according to an arrest affidavit.
Lake County deputies went to Jeremy Main's home on Redbud Road in Lady Lake on Monday morning and found the toddler dead in the bathtub.
The Lake County Sheriff's Office said it responded to the house after police in Ocala received a call from Main's wife, who told them that her husband had just called and told her that he killed their child.

Main, 38, had turned himself in at a Sumter County Sheriff's Office substation, and Lake County detectives went there to question him. He was eventually charged with first-degree murder.
According to the arrest affidavit, Main told his wife that he had just killed their baby because his wife was divorcing him. He also reportedly told deputies he had tried but "failed to kill himself" and that he has "ruined his life".
Officials said two teenagers also live at the home, but they were at school when the girl died.
Main, who made his first appearance in court Tuesday, is being held without bail.
Source: wesh.com