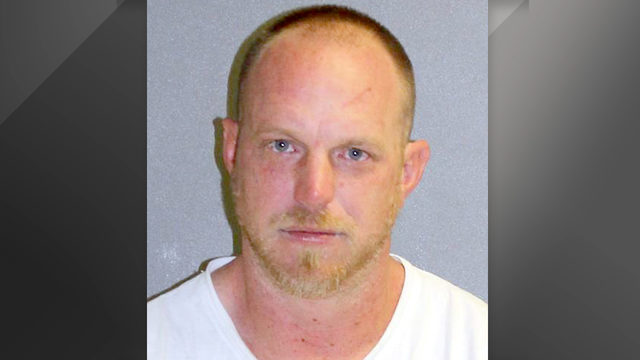 EDGEWATER, Fla. – A man allegedly involved in a hit-and-run crash in New Smyrna Beach was arrested in Edgewater Tuesday after police say he abandoned his vehicle, and the three young children inside, and fled on foot.
Mark Hackstie, 39, is facing numerous charges in connection with the incident, which started with a crash in the area of State Road 44 and State Road 415 in New Smyrna Beach at about 5:45 p.m.

Hackstie allegedly fled the crash, but his vehicle eventually broke down on Old Dawn Ranch Road in Edgewater, the Florida Highway Patrol said.
He is accused of ditching the car and three children, aged 1, 2 and 4, who were strapped into their car seats.
The three boys were not injured in the incident, troopers said.
They were turned over to their aunt with the approval of the Department of Children and Families.
Investigators did not say how the children were related to Hackstie.
Troopers said they had to use a Taser on Hackstie when he was apprehended.
A trooper and two Edgewater police officers received minor injuries while taking him into custody, the Florida Highway Patrol said.
Hackstie was charged with two counts of driving under the influence with damage, driving under the influence, leaving the scene of a crash involving damage, three counts of neglect of a child and resisting an officer without violence.
Source: wftv.com