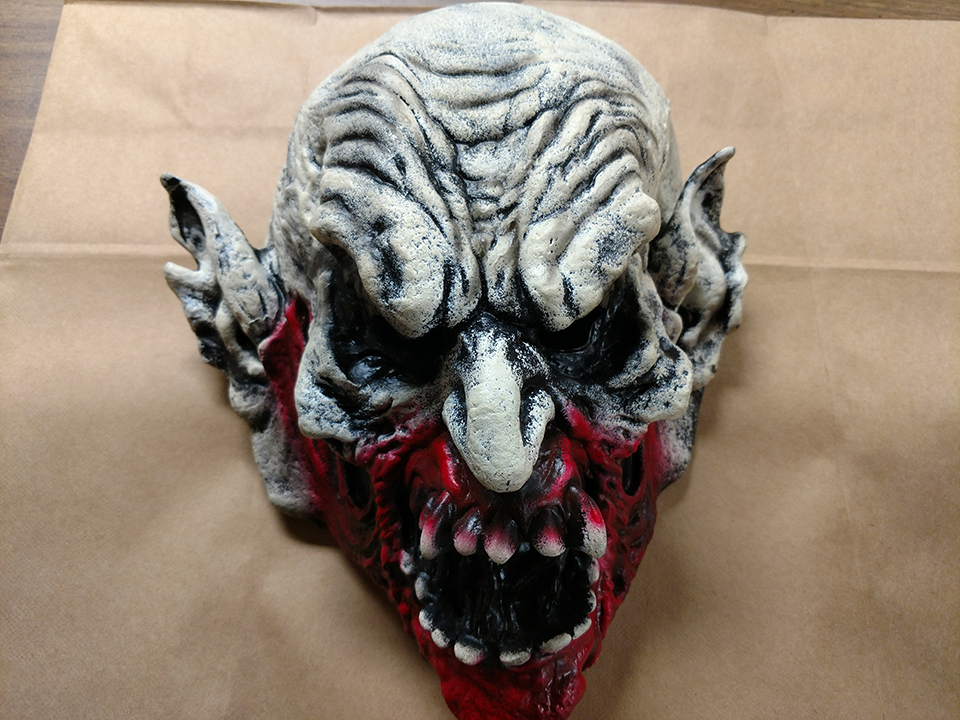 Holly Hill (WTFF) – A Floridian who was attacked by a Florida Man in a clown mask was able to defend himself by shooting the assailant.
According to the police report, the victim, Heriberto Feliciano was locking up the Little Caesars on Ridgewood Ave. for the night when a "man wearing a clown mask" attacked him.
The clown smashed Heriberto's face and shoulder with a wooden post until the post broke.
Holly Hill Police Department sent us a video of the incident, which we edited for time:
The clown then "attempted to stab him with scissors."
Heriberto, like most Floridians, has a concealed weapon permit. He pulled out a handgun and shot the assailant "4 to 5 times at close range." He then put the weapon on the trunk of his vehicle and called 911.
Cops secured him and found the clown laying in the middle of the parking lot next to some scissors.
The clown's name has not been released.
A witness said that she heard one guy yell out "Bitch!" Another witness said he "saw one male run behind another male and shoot him several times." He took cover to avoid getting shot himself.
The masked Florida Man was taken to Halifax Medical Center, where he later died.
This case is still under investigation.