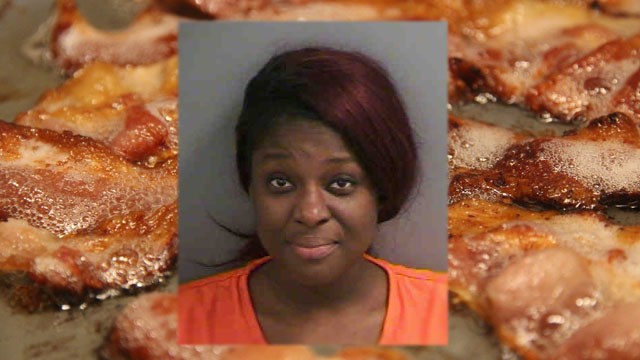 Collier County (WTFF) – According to NBC 2, Florida Woman got into an altercation at McDonalds after a customer complained about the quality of the bacon.
A drive-thru customer at McDonalds was upset about her stale bacon and walked inside saying something like "I've worked here before, I want fresh bacon."
Employee and Florida Woman Winda St. Jean was not having it though. Today she decided, the customer is always wrong. They mouthed off for a while, but the woman got her fresh bacon anyway and left.
Florida Woman eventually went outside and noticed that the bossy bacon woman was parked next to her. One thing led to another, and they went at it, arguing more. Allegedly Florida Woman St. Jean hit her in the head.
Cops showed up in the parking lot of the BP gas station and McDonald's on Golden Gate Parkway at around 9:30 p.m.
Florida Woman almost hit them trying to leave in her red Nissan, according to the report.
Deputies arrested her on a misdemeanor battery charge.