Tucked away in the country side of Gainesville there is a village called Grace Marketplace.
The establishment provides respite to the homeless; acting as a shelter of sorts during harsh weather, feeding those who are hungry, and providing mental health care to victims of Florida.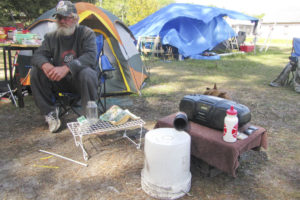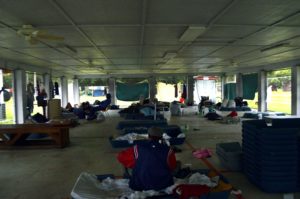 Such acts are like blessings, brought about from a pure place, and defiantly providing hope in this hopeless world.
The law of entropy demands that blessings will eventually be followed by a curse. As swarms of people with fucked up situations arrive into this camp, there is sure to be some Florida News stirred out of the mix. On Tuesday, September 12th this inevitable curse was evoked.
Shamelessly reported by alligator.org, we hear the story of Jennifer.
Around 2:53 PM she was fighting with a lady at Grace Marketplace.
Jennifer slapped the woman. She grabbed her by the hair in a fit of purposeful rage and slapped her face again and again.
The woman, unable to defend herself, was knocked down to the ground.
Jennifer jumped on top her and continued the beating. She was on a mission…
What merited such a savage attack?
Reese told officers she attacked the woman because she was "trying to get her uterus and hair back." Reese also told officers that someone told her to "yank out" the woman's body parts, according to the report.
She was not successful.
The report did not mention how her uterus was stolen in the first place…
They had been arguing about this theft earlier, and Jennifer told her before the beat down that she wanted her uterus back. She really meant it, and did what any Florida Woman would do… beat her ass to get that uterus back.
Reese was charged with battery and taken to the Alachua County Jail.
She has a $2,000 bond, just in case anyone would like to bail her out as an act of grace.