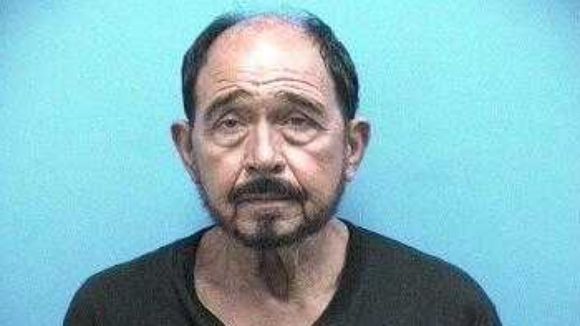 Indiantown (WTFF) – A man trespassing and taking a nap in someone's yard was arrested after swinging a dildo at cops.

On November 7, Donald Hornback was feeling sleepy. The 71-year-old Florida man biked himself over to a property in the 21100 block of Southwest Warfield Boulevard and stopped.
He lifted his bike over the fence and then hopped over himself and unpacked his belongings.
While inside the stranger's property line, he put his head onto the ground and took a power nap.
While he was catching Z's, the concerned property owner called the police.
Cops showed up and told him to leave.
"You have no right to remove me from the property!" yelled the Florida Man (not verbatim, but something like that according to the arrest report).
While he was asserting his non-existent rights in this case, he was packing up his backpack. He knows what happens when you fight the law… but then Florida Man kicked in.
As he was packing up his belongings, his hand found it's way to a firm shaft of confidence… he knew this could be his saving grace…
In a desperate last move, he clutched a dildo that emerged from his bag and turned around to face the officers.
He swung the rubber penis around like a sword, fending off the cops who interrupted his nap. The artful display of dildo fencing, or "dencing," did not impress the officers.
He swing the dildo at the snitch homeowner who called the cops. He swung it back at the cops. Then again, and again.
Finally he was arrested on a trespassing charge. It was not stated if the dildo was ever returned to him.
Source: tcpalm.com