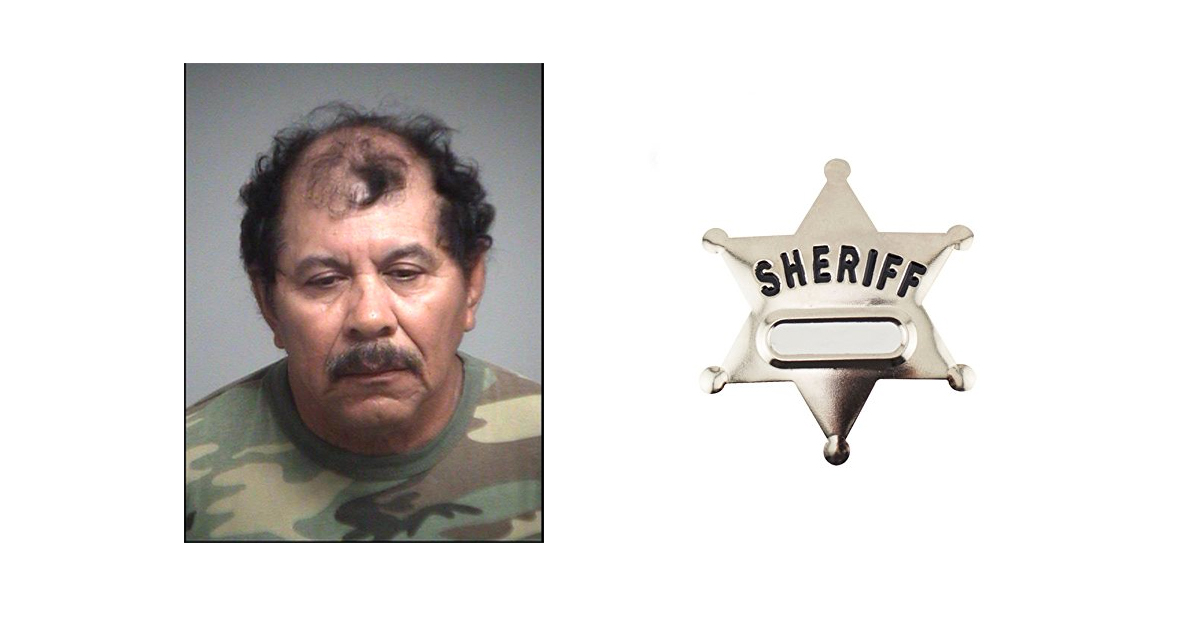 Minneola (WTFF) – A Florida man was arrested after chasing down a motorcycle and pretending (rather poorly) to be an officer.
On Thursday evening, a motorcyclist was cruising down Lake Minneola Shores. He approached the intersection of US Hwy 27 and states that a silver pickup truck cut him off before he could make a right turn.
He continued heading south and the truck started driving aggressively, "trying to run him off the road," according to the arrest affidavit.
The motorcyclist escaped into a left turn lane and the driver of the silver pickup truck leaped out and walked towards him. The pickup truck driver was wearing camouflage shorts and a green shirt.
"I the police," said the Florida Man to the motorcycle driver.
He had a "plastic sheriffs badge in a black wallet" that he whipped out to prove that he really was the police. He grabbed the biker's arm "in attempt to arrest him."

The victim didn't believe he was was really a cop, for whatever reason, and "pushed him away and told him not to touch him."
That's when the pickup truck driver tore the rider's license plate off the bike.
The victim was able to get it back. He's being deployed for basic training with the United States Army in a few weeks, so this was a good trial to test his resolve. He called the police to inform them of what happened, because he was afraid it might happen to someone else. He chose not to prosecute, because of the whole going to the army thing.
A witness verified that the truck was trying to run the motorcycle off the road. They made a U-turn to make sure the biker was OK, and snapped a picture of the truck's license plate.
Police showed up at the home of 65-year-old Roger Jimenez to arrest him.
His side of the story was that he saw a motorcycle going 80 mph and "driving recklessly." They stopped to "talk about what was going on." He told the motorcyclist that he was "going to call the police and let them know that he was speeding and driving crazy."
He denied pulling out a badge. Police searched his truck and found a toy badge in the cup holder of the center console. "The badge was a six point star sheriffs toy badge, plastic and silver."
The witness verified that this was the same man they saw earlier.
Jimenez was arrested and charged with False Personation, Burglary with Battery, and Petit Theft. He bonded out for $31,000 the same day and has a court date set for June 4th.