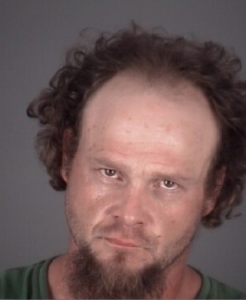 Port Richey (WTFF) – A Pasco County man was arrested after pulling out two guns and pistol whipping his neighbor.
38-year-old Johnathan Christopher Pippin reportedly got into an argument with his neighbor on Cathy Drive in Port Richey, FL on December 8.
The victim said Pippin approached him and pulled out two semi-automatic pistols. That's right, not one, but two guns.
Pippin pointed one of the pistols at his neighbor and pulled the trigger.
Like many Florida Mans, his love for guns exceeds his knowledge of them. A proper Floridian would have kept his gun clean and reliable, and more importantly, would have never pulled it out unless his life was actually in danger. Pippin though, is not a Floridian, he's "Florida Man."
The gun did not fire.
Frustrated, he reached his arm up and pistol-whipped his pesky neighbor in the face. He struck the neighbor again in the back of his head as the Floridian tried running away back to his house to escape.
A couple weeks passed and nobody thought much of the incident. Also, investigations take time.
Pasco Sheriff's deputies finally decided to arrest Pippin on Dec. 19., according to patch.com
Like most Florida Mans, Pippin wasn't born here. He was born in Washington, and as the saying goes… "shit runs downhill." Florida is the southernmost point in the contiguous United States, so that's where all the shit piles up.
Comparing the Pasco County Sheriff's charge report with some data from icrimewatch.net via offenderradar.com reveals even more nastiness.
Back in 1992, in Oregon, when Pippin was only 12 years old, he was arrested for sodomizing a 5-year-old and 7-year-old boy. He also had sexual contact with a 7-year-old girl that same year.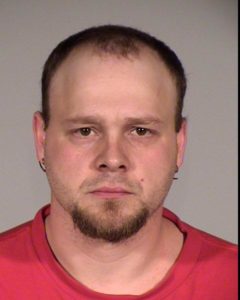 Under federal law, sex offenders aren't allowed to own guns. But this is Florida, and it's incredibly easy for people like Pippin to buy guns in this state… so they all flock here and take advantage of our stupidity.
Granted, there's some misconceptions from anti-gun advocates who think anyone can just walk into a Florida gun show and walk out armed and ready to shoot. That's a stretch. There are loopholes though, and some private gun dealers will skip right over the whole background check part, because they're lazy and/or greedy.
tampabay.com – Gun-show loophole laws on the books in Florida, but ignored
Only 7 out of the 67 counties in Florida require a background check to be performed by a licensed or unlicensed gun seller, and within those 7 counties, some gun vendors just ignore the law.
clickorlando.com – Undercover: Gun bought, no questions asked
Usually "Florida Mans" like this Pippin just get them on the street though.
Media likes to bait people who are fearful of guns just as much as they like to bait gun nuts. Both sides get emotionally involved and cling to ideologies and become polarized. We want the same thing though. We want our guns and we want peace.
So why isn't the person who sold him this gun in jail too?
Well, because the way our laws are written, it basically says you're allowed to "give" your gun to anyone, as long as they seem nice. Cash is king with transactions like these, especially when the gun is "given away" as a "free gift…" at least for the record.
FS 790.065 (12) (d) Any person who knowingly acquires a firearm through purchase or transfer intended for the use of a person who is prohibited by state or federal law from possessing or receiving a firearm commits a felony of the third degree
Keyword: knowingly
The law gives no responsibility to someone privately selling or "giving away" the gun to run a background check or even ask "Hey, do you have any felonies? Can you legally own a gun? Are you the type of person to shoot your neighbor over an argument?"
Defense lawyers in Florida have very easy jobs because of this law. There's simply no accountability.
It's really up to us to fix our bad gun culture and prove to the rest of the civilized world that we're not just a bunch of dumb rednecks who got brainwashed by NRA lobbyists trying to boost their corporate shares by a fraction of a point at the cost of human lives.
Stop selling guns to people under the table.
Stop letting people steal your guns.
Follow the fucking rules given by the NRA.
Oh, and stop shooting each for no reason.